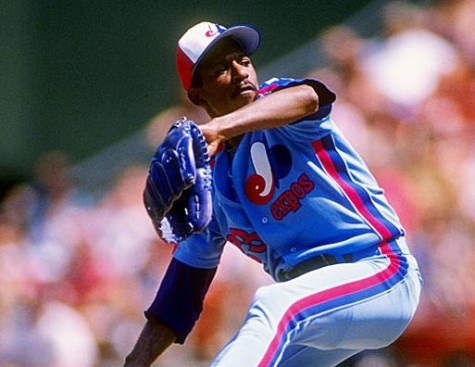 The best news I think I have read in the last few weeks is the proposed return to major league baseball of one DENNIS 'Oil Can' BOYD.
There was a time in the late 1980's when all of these huckleberry county ass fools named DENNIS were a problem in professional sports. DENNIS RODMAN, DENNIS GREEN and DENNIS 'Oil Can' BOYD.
At 49 yrs old Oil Can could be considered to be "off his rocker" for thinking that he could return to pro baseball, but when you have SATCHEL PAIGE as a spiritual hero there is nothing that is impossible.
I wish the Mets would pick up this unusual free agent since he shouldn't be too costly to sign. The man hasn't pitched professionally for nearly twenty years.
Quiet as its kept I think Oil Can might still be younger than ORLANDO 'El Duque' HERNANDEZ who played against SATCHEL PAIGE in Cuba.