Archive for October, 2005
Saturday, October 29th, 2005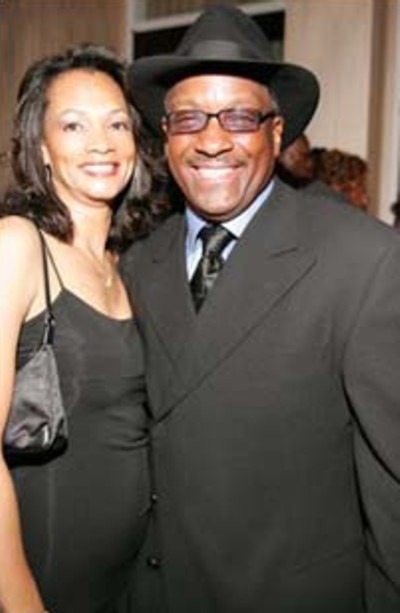 The Negro Network's ageless wonder DONNIE SIMPSON steps out with an unnamed video vixen that he has recently impregnated.
Friday, October 28th, 2005
It's now official that the JIGGAMAN and NASFERATU have combined forces. This is surely an attempt to somehow capitalize on the G-UNOT bandwagon that is picking up steam. At JAY-Z's 'I Declare War' concert the climax(no homo) was when NAS was introduced on stage. The show had a few other pleasant surprises and the usual suspects showed up as well. The following info is from the fags at the Village Voice…
"Jay-Z didn't dis anyone tonight, not 50 Cent or Cam'ron or Game. I feel a little ridiculous saying this after all the time I've spent publically wondering who Jay's target would be, and Jay's big surprise, Nas, wasn't a surprise, at least not if you've been obsessively combing the internet dorking out over clues the way I have. But please believe me when I say that I am not the slightest bit disappointed; no one I heard leaving the Continental Airlines Arena was either. Even if you thought you knew it was coming, it was still a dumb-out moment: Jay stopping "Where I'm From" at the "Biggie, Jay-Z or Nas" part, falling silent for a minute, telling the crowd that the concert was called "I Declare War" but decided that it was bigger than that. And then: "You know what I did for y'all? You know what I did for hip-hop? I said fuck that shit! Let's go, Esco!" Nas rising behind Jay on an elevator at the top of a staircase, doing the hook on "Dead Presidents." And then the two of them standing side by side at the center of the stage, arms behind them, Nas wearing army greens and Tims, hat off to the side of his head, Jay wearing expensive-looking sunglasses and a black tracksuit, soaking in the atmosphere. There was a great moment near the end when Nas stood side by side with Jay, Kanye, and Diddy, like it was rap's Mount Rushmore or some shit."
BEANIE SIEGEL also signed with the R.O.C. pushing aside all that G-UNIT talk and the LOX performed with DIDDY as well. So there you have it, a new era in mainstream commercial crap music has everyone becoming friends again. I don't mind it at all, but is this what the kids in the exurbs want to purchase? Do they want to see crappers being friends or do they want to see the 'urban safari' that they imagine these crappers live in?
The good news for all the well-heeled suburban crap music fans is that the DefJam armistice will prah'lee go against the G-UNIT juggernaut in the next few weeks. You just know the T.I.'s aren't gonna stop this black-on-black violence money machine now especially with the rate of prison inmates soaring. Free labor = more money, more money, more money.
ROC-A-FELLA y'all.
Friday, October 28th, 2005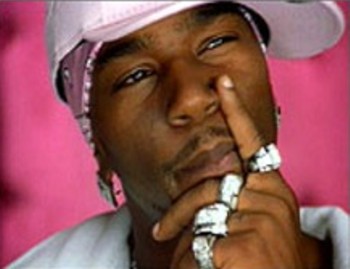 Baby, B.S. in honey do, Cam, V.S. 1 and 2.
I'll help you get your son out of P.S. 22.
He in bootcamp, you on food stamps.
Welfare, no healthcare, a true tramp.
And I'm lowkey, Loki, leave you pokey, pokey.
No Rice a Roni, that's the okey dokey.
Me and my homie Toby, make you do the hokey pokey.
Pull the pound, up and down, turn yourself around shorty.
Here's some weed, burn yourself a pound whoadie.
Here's a map, go load yourself a town, sporty.
I was down forty, now I'm up fifty.
Buck fifty, buck quickly, who could fuck with me?