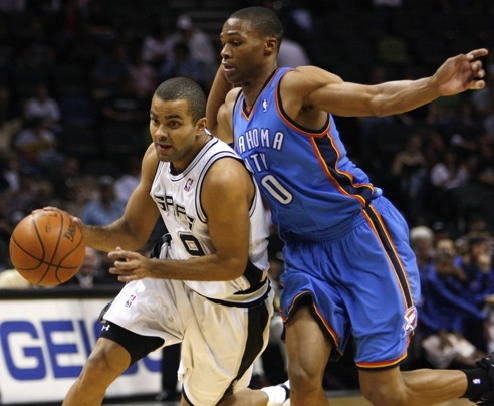 The San Antonio Spurs were too old to compete two seasons ago. The same team core now looks unstoppable on their march to the NBA Finals trophy.
The balding Manu Ginobili, the gimpy old man Tim Duncan and the happily divorced Tony Parker haven't lost a basketball game in over a month?!
The only team I thought might offer a challenge would be the young and powerful Oklahoma City Thunder with their speed and their length [ll], but even the Thunder appeared outmatched in the late minutes of Game 1 of the Western Conference Finals. We might as well give the Spurs the Larry O'Brien trophy now so I can turn all my attention to the Mets and Major League Baseball.