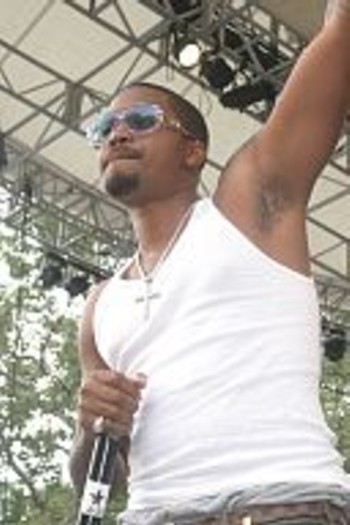 YOU CAN HATE ME NOW!!
Especially if you didn't come with me to the free NAS concert at the Central Park SummerStage. How do I get to live my lifestyle when I get to the park at 3:15 and I have no 'ins' at the gate? How do I get to enjoy the entire show drinking free alcohol from within the V.I.P. section? Three words…
I AM HIP-HOP!
The NAS concert was too.
There was a nice little set of joints from Mr. CEE that warmed up the crowd. That TERROR SQUAD song is such a beautiful thing because it gives white another dance that they can easily follow, as opposed to that goddamned Cha-Cha slide. LEAN BACK, LEAN BACK, LEAN BACK, LEAN BACK. This way white doesn't even have to move their feet(rest assured that there will still be some white that fuck this dance up)
There was a D.J. battle that was over before it really got started. Some Japanese cat that says he now lives in the 'Bridge was cutting up JAY-Z's "Give it to Me". Mr.CEE had homeboy booed off stage for not just mis-reppin' the 'Bridge, but more importantly, playing a JIGGA track.
ROCK STEADY Breakers came thru and did their thing. My biggest complaint is that these old motherfuckers are still dancing like they about to pass their hat around. Let some young talent get a chance to shine! Can you Imagine Judith Jamison or Alvin Ailey not acting as teachers?
I can't stand it when I see old fat niggas that know they should be home with a family, still running around with new NIKE sneakers on and a crispy fitted hat, chasing that young cootie-cat… uhhh, yeah, anyhoo
The great young poet, SAUL WILLIAMS, opened for NAS. I asked my boy T if he was the dude on the backside of that KANYE WEST track but my peoples said no. Damn KANYE! I thought you was the truth? How you gonna use a fake SAUL WILLIAMS? Don't let me find out that ROC-A-FELLA got you on the 'bronze' medallion budget?!?
Right after a five minute delay while the Police dealt with the unruly heads that couldn't get in, my cousin, NAS did all of our favorite tracks. Q-TIP came onstage to sing his hook from the Illmatic classic "One Love". MOBB DEEP was allowed to shine again by combining with NAS on their collabo(who knows how to spell that word?!)"Live Nigga Rap" and by even doing their own track "Got it Twisted". BUSTA jumped around with some of that unpredictable 'crazywildnigga' energy that he brings, but the best guest by far was A.Z. He and NAS' classic tracks, "Phone Tap" and "Life's a Bitch" were the joints that brought that esctasy noise out of the crowd. You know that collective sound that everyone makes when that song comes on that takes you back. Back into a time when your parents paid the cable bill, back before there were flavoured Dutch Masters…

NAS killed it with "Ether" and by this time I was into my sixth white wine and my third Heinekin. Right as the song ended I yelled REWIND! I am sure that I was pretty loud and on my second and third chants I even had my section yelling with me. That's when NAS told us that he doesn't never do this,"but fuck it!" "FUCK JAY-Z!" I went delirious as he re-did that song. It was a great day after all. Johnny Nunez, the Latino ghetto fab photographer of the stars caught some pictures.
NAS closed the show with the track "I Can" which in my mind is as hardcore a rap song as there is. Real hard core rap music is about taking empowerment from a system that doesn't care if you succeed or fail. Empowerment begins with knowledge of self and I love this song because of the positive re-inforcement that it can give a child(and even some adults). Now that the show was over it was time to wreak havoc in the streets.
Johnny Nunez was at the QUE Club the following night for KELIS' birthday party. NAS came thru to show his baby boo some love. They look really happy together. I like NAS and KELIS a lot. They remind me of JAY-Z and BEYONCE, just without all the hit records.