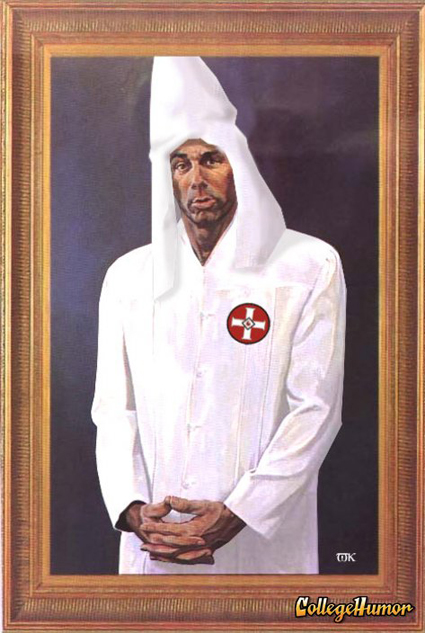 First off, I have to repeat this from the post where I first discussed KKKramer's remarks…
MICHAEL RICHARDS wasn't lying when he said what he did. As a matter of fact, by looking at the events that took place over the weekend here in New York City I think it's safe to say that a public lynching for any Black man who gets slick with the tongue is still a right for a privileged American. Whether its a rope around the neck and a fork up the azz or fifty pieces of searing hot lead the effect is still the same most fair-minded people would agree.
Why I'm pissed at MICHAEL RICHARDS is because I was all ready to go out and support my hebrew brethren JERRY SEINFELD and copp his new DVD, and now I even have to boycott watching the reruns on television. Unfortunately, this includes watching LARRY DAVID's 'Curb Your Enthusiasm' as well. I know that seems a bit excessive, but trust me, fifty bullets is what's really excessive. Me sacrificing some of my favorite television programming for my principles is easy. I've got enough anime and kung fu movies to last me until June or July of 2009 anyhoo. By then KKKramer should have expressed his contriteness for ruining my SEINFELD experience.
If dude wants to expedite the healing process he should take his azz to Namibia and adopt one of those big waterhead African jig babies.
I'm just sayin'…