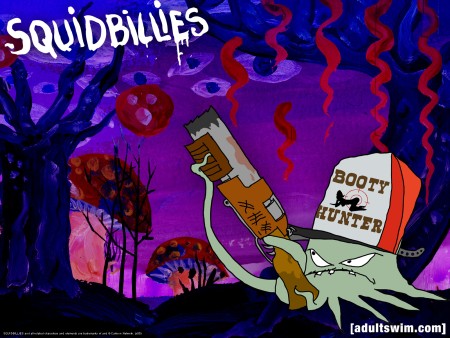 Along with my number one show – 'SquidBillies'.
Peep this classic S & H episode hosted courtesy of Cartoon Network's Adult Swim programming.

'Hip-Hop Hooray a/k/a Gangsta Sap'
This was the episode where Stroker & Hoop have to go undercover to solve the assault and robbery at the mansion of gangsta rap legend MC Homicidal Rapist. As usual, Stroker & Hoop bite off more than they can chew. The shit is hee fucking larious and the best part is the role played by Homicidal Rapist weed carrier sidekick Lil' Rapist.
Cartoons are the smartest shit going on the televison. With Adult Swim on the internets I can get my fix without ever turning on the T.V.