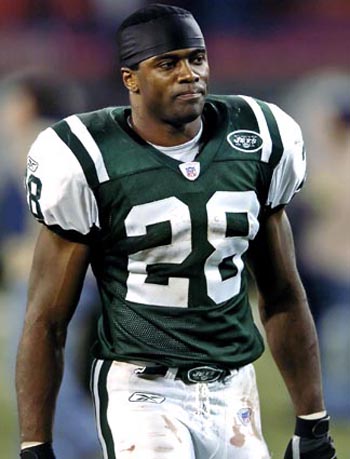 "Currrrrrrtissssss" – (c) Cam'Ron
The 2007-2008 N.F.L. season will begin without one of the game's most consistent, yet most underrated superstars suiting up in pads for his twelfth professional year. The New York Jets all-time leading rusher CURTIS MARTIN has hung up his cleats.
CURTIS MARTIN was quietly one of the best rushers in the American Football Conference over the last decade and this conference has featured running backs like EDGERRIN JAMES, JAMAAL LEWIS, SHAUN ALEXANDER and the Black Superman, LaDANIAN TOMLINSON. All of them have to take a back seat to MARTIN's career stats and his ability to produce wherever he played.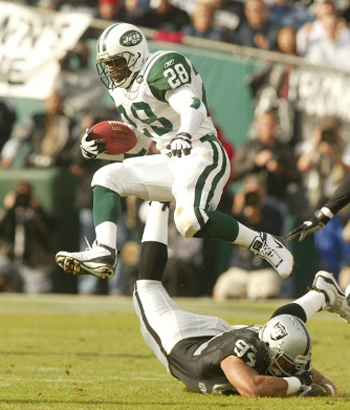 CURTIS MARTIN rushed both the New England Patriots and the New York Jets to an AFC Championship game, but not at the same time because that would be breaking more than records. It would break the time-space continuum or some shit and dinosaurs would come back and spaceships would be landing and I don't know what else. But if a UFO landed here in New York City it would definitely be coming for CURTIS. He was after all, our "favorite Martian." (c)CHRIS BERMAN, ESPN
Jets Fans Stand Up!!!
First person to give me CURTIS MARTIN's playoff rushing yards total gets a FREE officially licensed CURTIS MARTIN football jersey. It's new with tags (NWT) and it's a men's size medium. Like the one pictured here below, except a lot smaller.