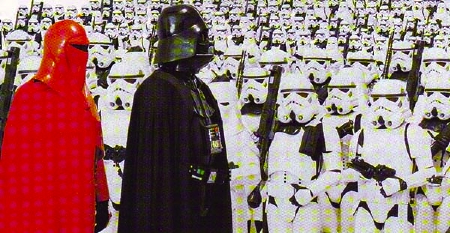 Yes, I hate the New York Times because they are supremacists.
Yes, I read that shit all the time because it is that necessary.
There was a story in the Sunday magazine about the undoing of our army inside Iraq because the troops were losing faith in their leaders. Generals were losing the trust of the ground troops because their leadership was suspect.
New York Times: Challenging the Generals
The problem is that from the top down these troops are being commanded by people with NO experience in combat. It starts at the very top of this Republican administration and filters down to all the people that have been selected to command. If this administration doesn't believe in the effort enough to commit their own children what is the message that ends up with the troops?
If there was ever a time to pray for the young men and women that serve in the U.S. military now would be that time. As the forces in Iraq are digging in for a troop surge, and the Iraqis are still wild for the night, I pray that the U.S. soldiers can maintain their heads and come home safe. This shit is a long way from over with.