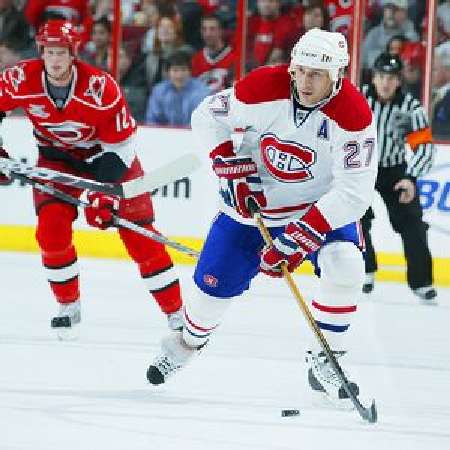 If all Canadiens were as good as their hockey team from Montreal then maybe Canada might be worth leaving America for.
There is this ridiculous myth that Canada is where Americans can see the idealism of our culture in full effect. It isn't the truth. Canada is just as fucked the fuck up as we are. Albeit, they have better health care. The United States pwns Canada for the simple fact that I can buy sneakers here for $20. The SB Dunks were marked up to $160.
For as bad as the United States can seem sometimes, and with everything going to hell in a handbasket, I still wouldn't trade in the U.S. for a country that doesn't respect baseball as the height of human achievement. Especially since they figured out how to make beer so damn well. The grass always seems greener on the other side, but I'm here to tell you that the only green grass in Quebec worth a damn is coming from this white that rides a fixed gear bike and has dreads.
I am posting a few more pics from my long weekend in Montreal. If you were considering making a jump to Canada I'd say you could do better with a trip to Philadelphia.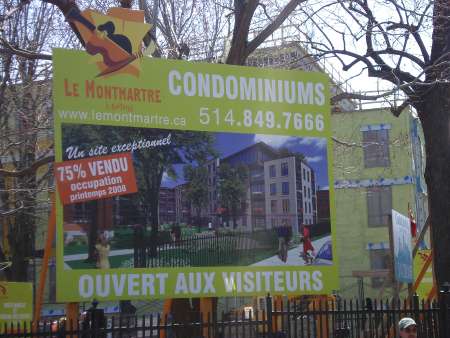 Condominiums are the new white picket fence. Montreal loves swagger jacking Paris' steez. The real Montmarte neighborhood shits on Montreal and leaves the skidmark in the bowl.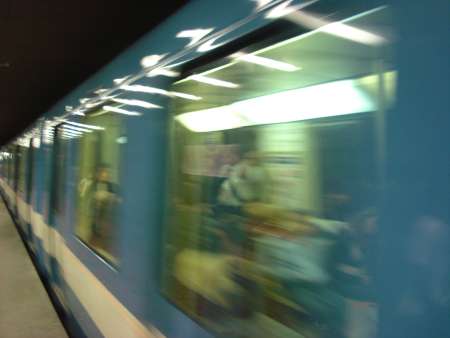 I fucks with subways hard. I keep a copy of the subway map for every city I visit. Montreal's subways are clean as hell and they run frequently. No homeless people or candy selling kids as far as the eye can see. I wonder if GIULIANI is patrolling the subway system in Montreal now that his presidential bid is kaput?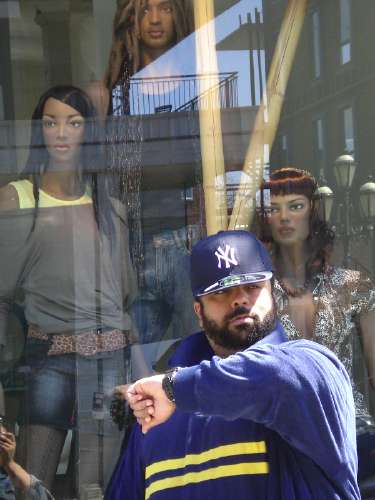 True story is that I never saw a group of Black people together. I saw one couple other than C.S. and I. Montreal definitely suffers from brownskin diversity as far as humans are concerned, but I found some colored people to pose around. Too bad for me they were fruity mannequins.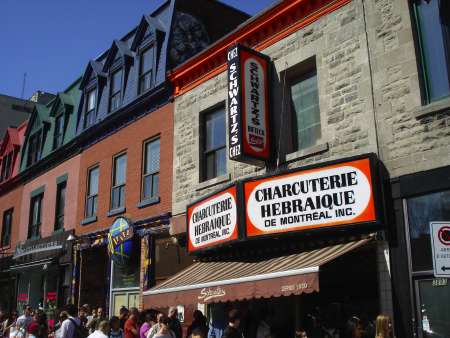 Get your meat from Schwartz'. [ll].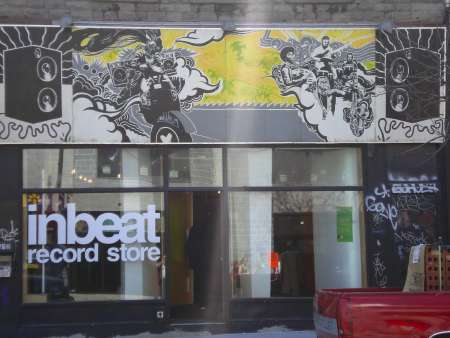 Was I wrong to be annoyed at all the record stores in Montreal? These people are stuck in the 1980's. No one here in the States cares about deejays anymore.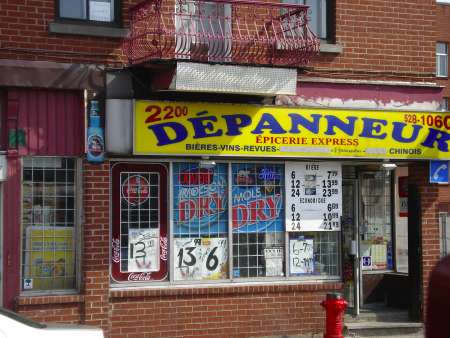 The bodega in the 'hood outside of the Olympic Park. Looks just like the Bronx.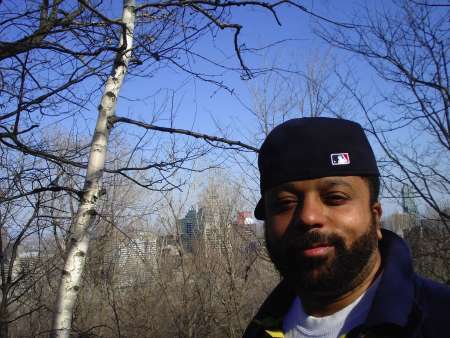 Hanging out in the woods of Mount Royal.