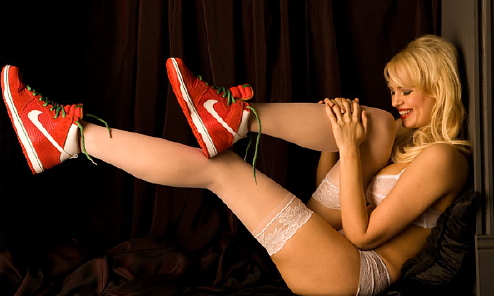 These Nike SB's are called the 'Big Gulps'.
How appropriate?
Playboy mag is jumping on the sneaker fiends bandwagon.
Here's a confession that I don't think any of you ever expected to hear from me…
I don't like to mix my pr0n with my sneaker fetish. Just like I don't want to see a German smut video where some fraulein shoves action figures up her love slot.
Somebody make all these new sneaker collectors go away.
Not this chick though, just them other clowns.