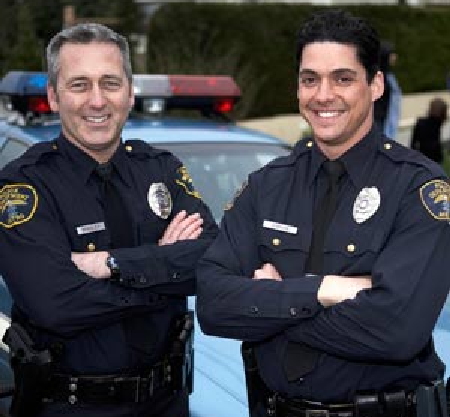 Q: Why are these guys smiling?
A: They just killed someone.
I didn't realize how small the Bay Area Rapid Transit police force was. 200 cops total? That isn't a police department that is like a security detail or some shit. How can a force this small be liable for so much ill will. It seems like these cops must be doing their racism on overtime.
Thw San Francisco Examiner says that the B.A.R.T. administration is contracting the help of the National Organization of Black Law Enforcement Executives in order to review their training and operational protocols. If I had my choice, I would take my police brutality from a white cop because when massa gave the brothers control of the whip all bets were off.

KRS-1 – 'Black Cop'
There is still the fact that B.A.R.T. has not indicted TONY PIRONE, the officer who sucker punched OSCAR GRANT in the face. PIRONE may have been the reason why GRANT was ultimately fatally shot. That cop was the real instigator in this tragedy, NOT the bystanders who were unarmed (except for, thank GOD, their cellphones). This officer must be arraigned for assault in the least. B.A.R.T. hasn't listened to the people because they don't want to submit to the 'mob mentality' but I have seen the video just like everyone else.
Justice still waits for OSCAR GRANT.