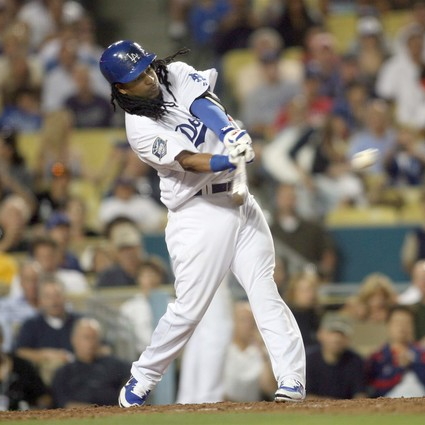 I've decided to vote MANNY RAMIREZ into the MLB All-Star game as a show of support that the league needs players who go the extra length [ll] to keep their wood game strong [ll] in the latter half of the season.
Go here to submit your own All-Star ballot.
Here's who I voted for…
American League
1st – M.Texeira
2nd – D. Pedroia
3rd – M. Lowell
SS – J. Bartlett
Catcher [ll] – J. Mauer
OF – J. Bay, I. Suzuki, C. Crawford
Write In – A. Cabrera

National League
1st – A. Pujols
2nd – O. Hudson
3rd – D. Wright
SS – M. Tejada
Catcher [ll] – J. Flores
OF – M. Ramirez, C. Beltran, R. Ibanez
Write In – R. Zimmerman
Don't let the MLB ruin the mid-summer classic by omitting one of the best players in the game.