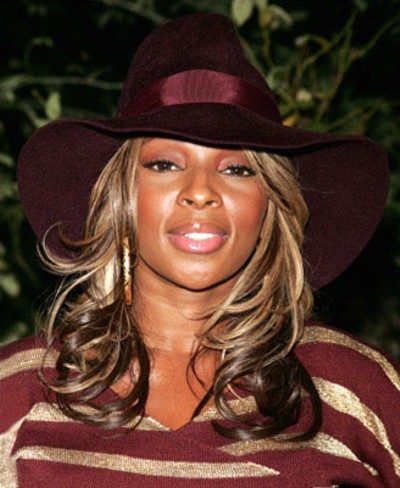 JACQUI HERNANDEZ proposed giving MARY J. BLIGE a run through the BeYONCE Factor since MARY is closing out 2005 on top of the pop music game. MARY has sold over 700,000 copies of her latest CD titled 'The Breakthrough'.
There is no way in hell that I will allow M.J.B. to be analyzed in the BeYONCE Factor because she is so much more than just her music, her art. MARY has been with us from the beginning and even back then she was fearless and unbroken. She sang with an unmistakeable passion. MARY was so hungry to succeed, to be loved, and you could feel her yearning in her voice. I watched her sing one night with such force that I knew her lungs would be raw and swollen the next morning. I felt her pain and it made me want to cry with her, but I didn't cry.
I had just gotten some dust in my eyes.
MARY is the embodiment of one of the great classic queens. A modern day NEFERTITI, or a CLEOPATRA. She represents love, compassion, pain, strength and most importantly, fertility. Not that over the top pop star booty shaking/cockteasing. BeYONCE is a bad mamma jamma, but she is more like a HOTTENTOT VENUS, while MARY J. BLIGE is a true ISIS.
Keep ya' head up M.J.B. We love you.