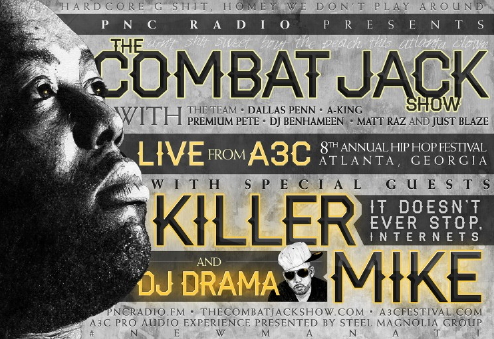 The Combat Jack Show traveled to Atlanta to tape the podcast live and direct during the A3C (All 3 Coasts) festival. DJ Drama came thru and discussed his legacy thru mixtapes and music, then Killer Mike blessed the show with knowledge and passion for keeping Hip-Hop as an element of progression.
I cobbled together a few clips from the weekend for this video. Salutes to all the A3C panelists, performers and professionals who make this event the ONLY Hip-Hop festival to fux with.
Just Blaze gives a deejay clinic at the back end of the show.
It doesn't stop internets.