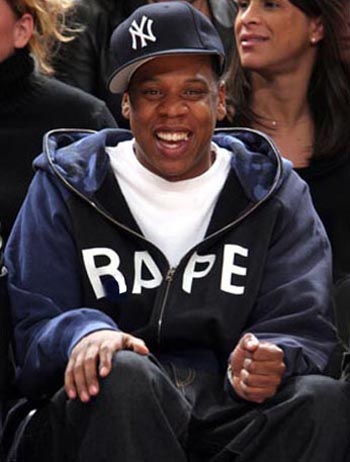 While some of you cornballs sit on your azzes watching internets smut and waiting to see the SoundScan numbers for Jigger's latest CD to exalt the fact that he only sold 500K his first week out just know that the 'Kingdome Come' album has pushed the Clipse out of the top spot for most downloaded. Evar.
This is big stuff considering the Clipse is the number one rap group for guys who moved into urban areas from the midwest, who wear extra schmedium t-shirts and skateboard to Starbucks. They also have high powered internets connections and slick looking iMacs at their office desks. These clowns can recite every single Clipse verse evar made, even the the ones from the hidden track on the 'We Tongue Kiss Chad Hugo For Cheap' mixtape. Damn these kids are good. How meta-ironic is it that the Vulcan hand sign remains some kind of post-Masonic homoboy hand gesture after several decades?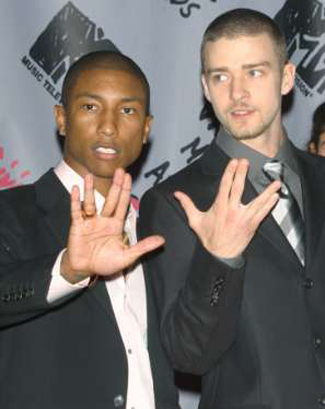 There is going to have to be a new ranking system for all the artists whose work circumnavigates the globe millions of times two weeks before their official retail debut. MICHAEL 'Kramer' RICHARDS would call it the Nigger Nielsens. The Ghetto Fab Gallup Poll. How do you even record these numbers with all the different peer to peer networks and file sharing databases that exist in cyberspace? This is why discerning Hip-Hop record executives come to DALLASPENN.COM instead of sites like Almost Black Gawker. We here at DP dot com have answers for the new media. We have a system that aggregates the number of hipster outlets that review urban music online and then take a total of the comments that are pro artist and multiply them by the number of posts in which the artist name is mentioned.
Okay, I was just bullshiting there. Instead I simply go to Google and see how many times an artist name comes up alongside their new project. Just as you might have guessed, JAY-Z is using tons of that Def Jam petty cash to hire high school dropouts to troll the web. Don't get my words twisted either, that's not a dig at my homey ESKAY. I am shitting on the folks that had my comments shut down on the AOL website. Hate on haters. We still here. So here is the DP dot com rating system for cRap albums that are downloaded from the internets. Each Hip-Hop Retahd is like the equivalent of 500,000 albums downloaded. Read it and weep Clipse stans…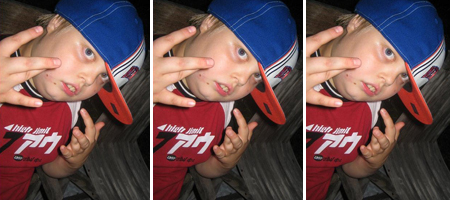 JAY-Z 'Kingdome Come' over 1.5M downloads
That's platinum straight out of the gate.


CLIPSE 'We Got It For Cheap' a little over 1M+ downloads
With every download you get points toward a Bape pearl necklace.


GHOSTFACE 'Fishscale'
THE ROOTS 'Game Theory'
anything MF DOOM
anything J DILLA
The above albums didn't exceed 1 million downloads, but the overwhelming percentage of these file shares were from white kids in the exurbs.


DIDDY 'Press Play' total downloads = 500K
total downloads from Ness' computer at BadBoy offices = 450K