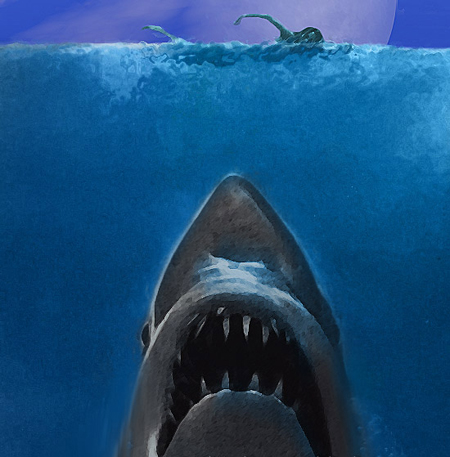 It's Shark Week on Discovery Channel until Aug. 3rd!
I remember seeing 'Jaws' in the movie theatre eons ago. I remember being so shook that I wasn't just scared to go into a pool. I was too scared to go to the bathroom at night after the lights were turned off. I don't think I'm the only person with a healthy fear of sharks either. They are magnificent, terrible animals that have been designed for a singular specific purpose. Without their presence the basic ecological system of the ocean would be sent asunder. But even this perfect biomachine can be destroyed by us.
I love Discovery Channel's 'Shark Week' even more than ESPN's 'SportsCenter'. Between the two there is no other reason for owning basic cable. Combine Shark Week with the 'Planet: Earth' nature series and you have the greatest documentary ever created about our natural environment. This planet will be changing rapidly from pollution and contamination so I suggest you get in where you fit in because when it's gone it will be all gone.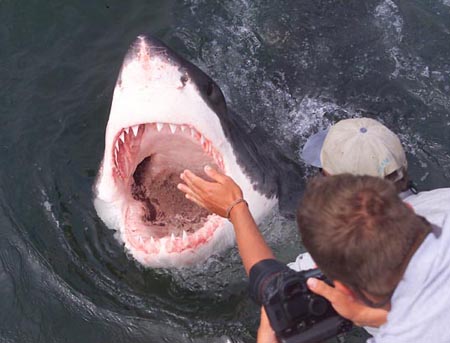 I'm fucking with this joint tonight called 'Perfect Predators' which will detail the adaptations that sharks have that make them invincible killers in the ocean. Did you know that Great Whites can breach the water? To see that shit on tape is ridiculous. Can you imagine how fast the shark must have to move in order to go airborne from the water?
For the rest of the week I'm staying in the shallow end of the kiddie pool.