True story is that I need Mondays to catch up on my sleep because my weekends are so banana bread crazy. As soon as my 9-2-5 shut down on Friday afternoon it was on like Cheech and Chong in a Sean John thong.
My peeps at The Brooklyn Circus invited me to the launch of their summer sale called the Black Out. Brooklyn Circus is my man fifty grand from forever, AL D Square along with a consortium of his homies. Together they are taking Brooklyn's fashion forward sense and going worldwide with their movement.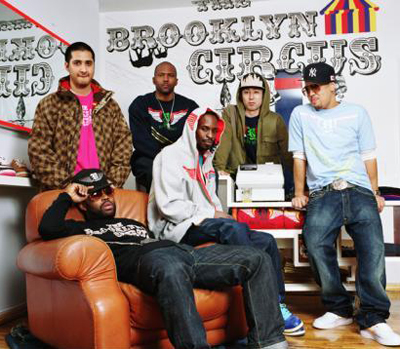 Whenever they are in town from overseas, mostly Japan, I know they have some sick shit for me to copp. They had a mean run of limited SBTG x Nike Dunks up in that piece and they were priced right as well. At the end of that day that's all that really matters to me. Vitamin Water… Not so much.
After I left the Brooklyn Circus I slid over to the Prospect Park bandshell to eff with the Teacher a/k/a Blastmaster KRS-1. Actually, Ladybug Mecca was opening for KRS and I imagine that Digable Planets would have done a track or two in honor of 'Blowout Comb', but even with their initials as D.P. I couldn't get to the park on time. KRS was on time however and he reigned supreme this night in Brooklyn.

The teacher, KRS-1
What a lot of people don't know is that KRS-1 actually hails from the county of Kings. His classic song 'South Bronx' was an homage to the beginnings of Hip-Hop as he experienced them. KRS moved us to shout out loud, nod our heads, wave our hands and stomp our feet with his definition of Hip-Hop and his catalog of hit songs. Being hip to something is having knowledge and intelligence, while the hop is about getting your body up and down instead of standing still. Hip-Hop to KRS-1 is the intelligent movement of a generation. KRS-1 may be batshit crazy sometimes, but like E.F. Hutton, when he talks, everybody listens. Peep this interview with him over at UnKut dot com.
The following day started like most weekends with me giving praise to the most high for getting me through another week. I had a call on my cellphone from SoundWave who came into New York City overnight from Virginia Beach. It's been a minute that I have seen my dude ever since he came home. I haven't made a trip to VA Beach in forever and he usually comes to NYC in true ninja style, getting in and out in the same day.
My homie E.R. a/k/a The Black Marty Markowitz had just texted me a day earlier with an offer to go to the Zune 'Live At The BBQ' concert. The lineup was dope too, but I almost didn't consider effing with it because the people at Zune shitbagged me. Back in June I asked the Zune people to sponsor the cRap Music Fantasy League. No big commitment either. Just a free Zune player to the winner of this round and in return I would take my joint out of the box and preview it instead of selling it on eBay. These dudes didn't even return my e-mail. So I felt a little ways about supporting their brand. Good thing I called E.R. and took him up his offer. This Zune 'Live At The BBQ' concert has trumped every event I have been to this summer. Including the Rock The Bells concert last week.
First of all, E.R. is like the 'hoods mayor and he had us laced with VIP status. This was the kind of VIP status that the game needs more of. Free food and unlimited free drinks. I wish RAFI could have been here because this was the event that he deserved to chill at. We've had to work at the Brooklyn Hip-Hop Festival and the Rock The Bells show, albeit iNternets Celebrity work isn't actual work either, but today I got to be strictly a fan of Hip-Hop again and just chill my will. I saw some great stage shows while listening to some great Hip-Hop music.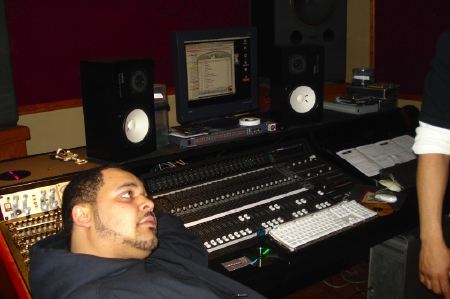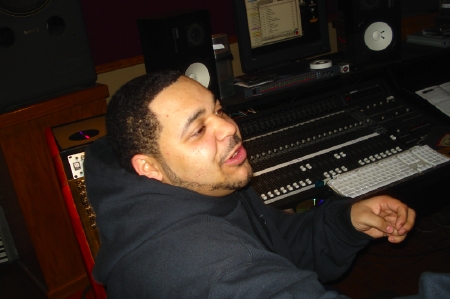 JOELL ORTIZ opened the show up. You already know that I'm riding for this dude to win, hardbody. JOELL is the young truth in rap music today. He's not inventing silly dance anthems or nursery rhyme songs. Nothing but straight up Hip-Hop from this dude.

JOELL ORTIZ featuring Jadakiss and Saigon – 'Hip-Hop(remix)'
Boot Camp Clik represented with Smif-n-Wessun and Buckshot Shorty. Masta Ace came through and spit some of his joints. The Clipse, along with the Re-Up Gang did a set of their joints. Large Professor was in the building as well. While J Period held down the decks for the entire afternoon, he brought out the Lox, and even brought back together the Brand Nubians. Yes. Grand Puba, Sadat X and Lord Jamar. How the hell can you say you aren't fucking with Brand Nubians? Do us all a favor. Stick your favorite rapper's high heeled shoes in your eyesocket and then put your head in an oven and just kill yourself.

BRAND NUBIAN – 'Love Me, Or Leave Me Alone'
I hadn't seen the Lox perform for a minute either since I caught this B.I.G. tribute at the old Palladium in Manhattan. Individually they all have had a gang of hits since then. Jadakiss is still one of the most underrated rappers for someone with his lyrical skill. Inside the VIP section, which was nearly as crowded as the general admit area it was the place to debate who the G.O.A.T. rapper was. Everyone's favorite punching bag music blogger TOM BRIEHAN was in that piece and still repping the Baltimore Orioles.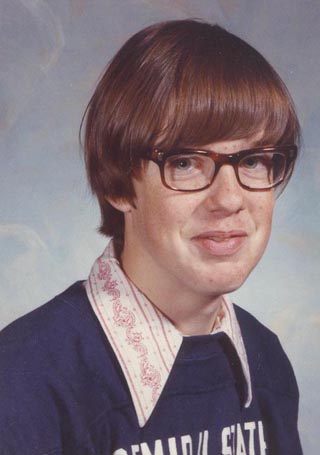 BRIEHAN asked me what the deal was and why the beef wasn't squashed yet. I told dude everything was everything, but he was like, "Nahh man, why you had to shit on me when you was going at Noz?" I couldn't recall what was said because just like Jay-Z, I never write any of this shit down, but BRIEHAN remembered exactly. My bad TOM. There's a place at the Hip-Hop table for you and Noz, well actually, maybe just you.
I chopped it up for a few minutes with IAN from Notes. IAN's site was one of the places that I framed DP Dot Com after. I wanted a site that described the Hip-Hop generation for our comprehensive worldviews and our knowledge of the political arena. If you aren't familiar with Notes From A Different Kitchen leave this site now and acquaint yourself. It's serious like that. And the Zune concert was so serious that even Eskay took a break from his laboratory, Nah'Right dot com, to come through. Eskay prah'lee came to see the Brand Nubian reunion and the Lox performance was an added bonus.
The Zune people definitely surprised me because the shit was thorough like a muv all day long. The free food was dope, the free booze was very necessary and the headliner was the G.O.A.T. of solo rap artists. LL Cool J got on stage and did a forty five minute set that was high fucking energy. This dude gets down like it was 1987 all over again. I remember seeing LL like twenty years ago in Madison Square Garden for this concert called Fresh Fest. Run-DMC were the headliners and EPMD. Public Enemy. KRS-1, Whodini and Rakim all performed. LL did this shit were he busted out of a boom box radio. The set wasn't even that elaborate on Saturday, but LL still killed shit without a hypeman. I hate to go on and on about this concert, but damn, I won.


LL COOL J – 'Mama Said Knock You Out'

LL COOL J – 'Rock The Bells'
When I got back around the way there was still over an hour of music left at the Brooklyn Museum of Art. Every August their First Saturday program is centered around Caribbean culture and art. The expansive parking lot hosts a reggae dancehall party that is the precursor to the Labor day parade on Eastern Parkway. I always enjoy peeping the local snowflakes cruising for some Carib action. I tell the ladies to back up because I already have my own snowflake, and she's a Chocolate Snowflake. It's called the best of both worlds. C.S. and I are going to Wingate Field tonight to see LAURYN HILL in concert. I hope ol' girl comes with her classic shit instead of that weepy crap she's been passing off lately. We'll see how it all goes down. Holler at a blogger when you see one on the streets.

Shouts to RAY – the founder, president, cameraman and sometimes janitor @ Mighty Healthy clothing company