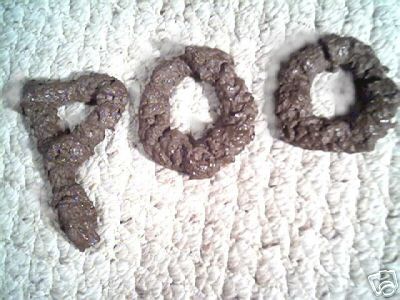 Reese's feces
I know you've all been missing the DP Dot Com scatological musings. I have too. Today's shitty talk will actually benefit you, the reader, because I will discuss a fantastic technique for the removal of feces from your water closet, or as they are popularly termed – toilet bowl.
The American diet consists of such a variety of foodstuffs that most of our waste is typically texturally inconsistent. Solid ropes of excrement are few and far between for many Americans and the fetid remains can be seen clinging to the walls of their water closets.
How do you insure that the shit you take, er, leave, exits your commode accomodations entirely after you flush? The magic doo doo blanket is the answer to that question.
The magic doo doo blanket is neither magic, nor is it an actual blanket per se. Instead it is simply a few plys of domestic toilet paper laid along the wall of your toilet where you imagine that your fecal deposit will land. The toilet paper acts as a lining that then transports your waste from the toilet upon release of the flush handle.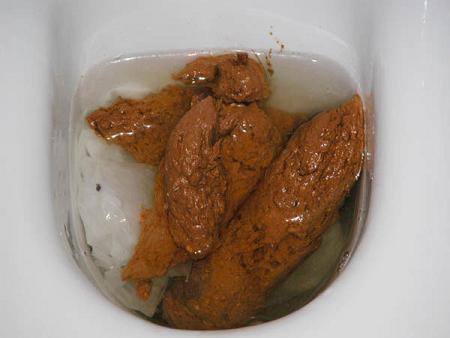 Witness how unencumbered the sides of the DP Dot Com toilet are. Also peep the partial cherry skin in the center. Those cherries were good that day, but that shit was even more refreshing.
Thanks to the magic doo doo blanket the image of my cherry skin-laden shit log is only a memory, as it should be. Bring the fun back into number two's with a magic doo doo blanket. You know you want to.