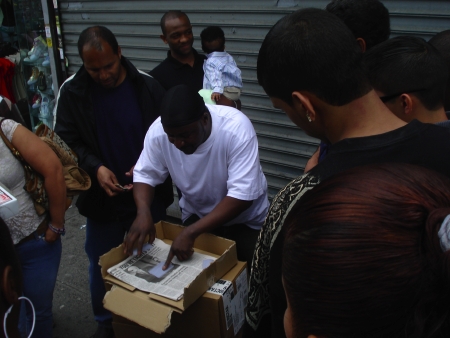 Are easily separated.
These old school hustlers brought out the 3 Card Monty setup and got this dude for his grip. This is a variation on the 'shell game' where a pebble is hidden under a shell and the confidence man managing the game moves the pebble around discreetly so that you never correctly guess the shell it is under.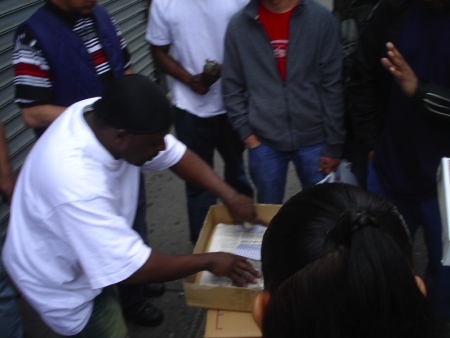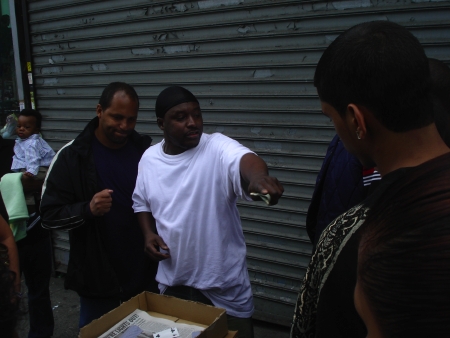 I felt bad for the dude in his young twenties that was swindled down by this professional unit. These people were pretty sharp as far as street hustlers are concerned. The two dudes in the picture were the lead bigmouths. Their accomplices were spreadd throughout the onlookers.
This was almost like watching a video of hyenas take down their prey with guile as they caused confusion with commotion.
Homeboy never even stood a chance.