DP Dot Com Family and Friends,
If I haven't said "Thank You" to you personally over the past thirty some odd years, then please forgive my reticence.
To Chocolate Snowflake,
You are the most beautiful woman in the world.
Your beauty would surely set 1000 ships asail for the shores of Troy [ll].
The glow from your smile is my favorite toy.
You are compassionate past words to the sounds that a deaf man hears.
You are intelligent to a level that most humans can't attain even if they lived light years…
I'm gonna have to send that joint on the IM because you fools wanna get bloggy. I gotta def give C.S. a shout though because I recognize who butters my buns. I'm not even gonna follow that use with a [ll] sign. If any of you homos ever get a broad and you go to St. Maarten with her on some str8 holiday ish then you might could possibly feel as good as I do. They doing it nice and smooth down there too, but if you make the jump take my advice, rent an apartment with a full kitchen. C.S. and I hit up the supermarket and made better meals by our damn selves than we paid good U.S. cash for in some of St. Maarten's so-called restaurants (no SoCalled).
The beaches were dope though. Nah'Mean?!?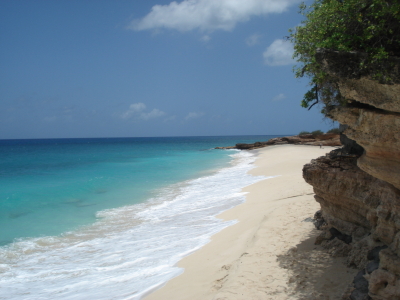 C.S. was on her co-pilot grizzly too. We circumnavigated the island and found a few spots to max and relax in our Kangol hats while the sun set.
Ya'diggggggg?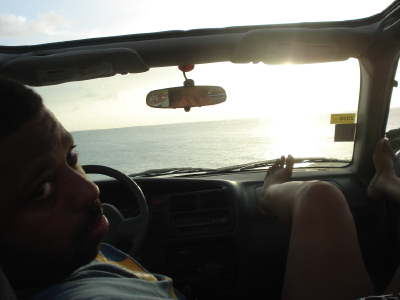 WHAT YOU LOOKIN' FOR WILLIS!?!
Peace to my brother GUDTYME. That is my negro. He is the cat that gave me my taste of the limelight in the entertainment production game. Mainly he taught me the Record Industry Rule #5,673.
"There shall be no smiling. Evar."
I be fucking up sometimes though.
Like when I'm winning, I'm always grinning.
Shout to Haitian Miguel too, and Haitian Greggs.
Even though that shit was just mad what is called non-sequitur I had to go there.
Fuck it though since I'm high and I got a nice little mixtape on the stereo.
More shout outs…
GrandMaster, I rocked those AF-1s this Sunday when I hung out with momdukes. Rain came down a bunch of times but they never got wet. Went to visit dad. The Mets won.
Ambassador
SoundWave
1969
Combat Jack
GABE
Thank you all individually and personally.
What the fuck has been going on here in the states? I heard the NBA had a draft. Do Knickerbocker fans even give a fuck? Did I miss the annual B.E.T. awards too?
Damn, all this ninja shit is poppin' off like Shinobi.
Let's see what else is good with the world…