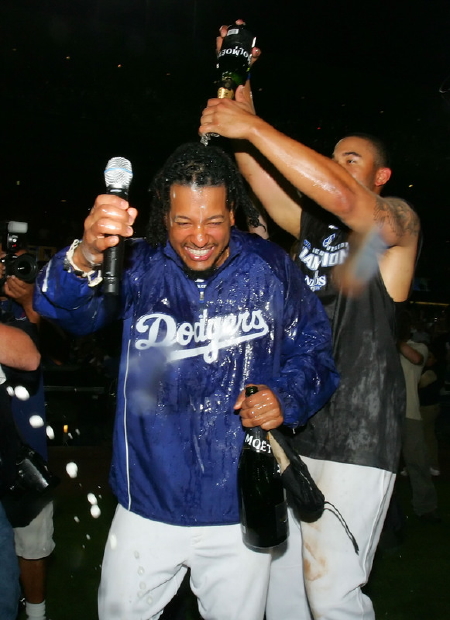 I hope some of you are feeling the excitement of the upcoming MLB playoffs. I'm sorry that the Mets had to shitbag the last few weeks of the season. They don't deserve to get into the post-season, but if they do I won't complain.
The Dodgers should be seeded against Philadelphia for the wildcard round if the Mets get in, but if the Brewers end up winning the wildcard the Dodgers will have to face Sweet Lou's Cubbies since teams in the same division can't face each other in the opening round.
I don't see the Dodgers going too far in the playoffs because the team really isn't that deep and the few marquee names other than than MANNY are all washed up at this point. I still have to doff my cap for MANNY for revitalizing his career in Los Angeles. Nothing for me would be sweeter than watching Boston go down in flames since they traded the leader of their team.