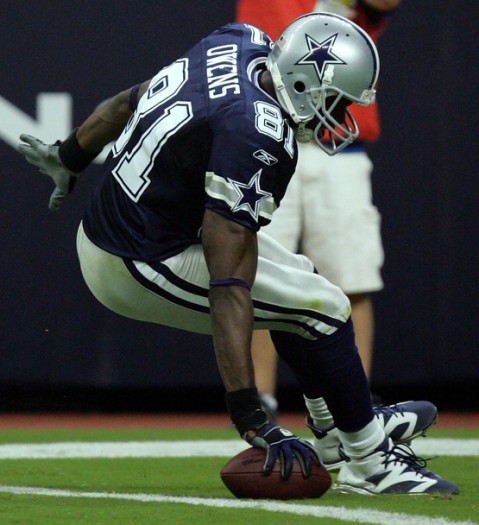 I hope you have what you want?
TERRELL OWENS brought some of this ignominy on himself as well, but isn't that always the case when an athlete steps outside of the box? The NFL in particular is quick to use their media lackeys to posit the outspoken and competitiive star player as someone who lacks the concept of putting the team first. RANDY MOSS caught this characterization previously, ANQUAN BOLDIN and PLAXICO BURRESS more recently.
I'm certainly not defending any of these dudes actions off the field either, but where was the outcry when BRETT FARVE held the Green Bay Packers contractually hostage?
I don't care if T.O. has a monster season wherever he ends up playing because he won't be in a Cowboys' uniform. I'm mad that the owners made this decision to appease a ravenous, bloodthirsty press corps. Or they did it to satisfy the morning drive-in radio listener who thinks he could be a general manager but views the sports landscape from the prism of the 1950's prior free agency. I wonder what JACKIE ROBINSON would have said if free agncy was available to him?
He would have said nothing, if he were smart.