So you know I have been stanning ridiculous on the new DOOM album 'Born Like This'. It is so good it's pushed '808s & Heartbreak' from the rotation in my iTunes as the album I play straight through to inspire my madness. So good indeed that I was motivated to put together another fanboy video.
A few months (or maybe a year ago) I put together an MF Doom compilation CD and issued it along with a Fantastic Four comic book and a Doctor Doom Marvel Icons action figure (C.S. calls them dolls and I hate that). Shout to the folks that actually PayPal'd the kid some bucks for those sets.
I ended up going to eBay to buy another Dr. Doom action figure since I had shipped away all the joints in my collection. When the package arrived this week I plotted my video shoot. Even though the figure has many points of articulation it still wasn't as posable as I had hoped. I played around with a few different looks but the best one is the look I kept repeating.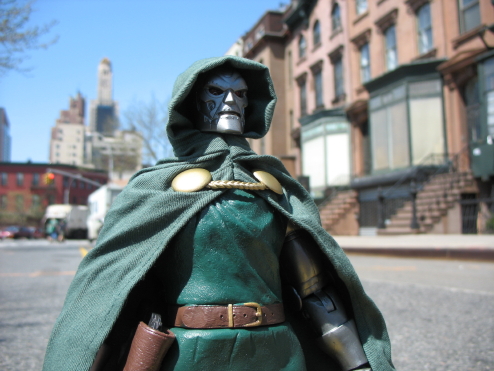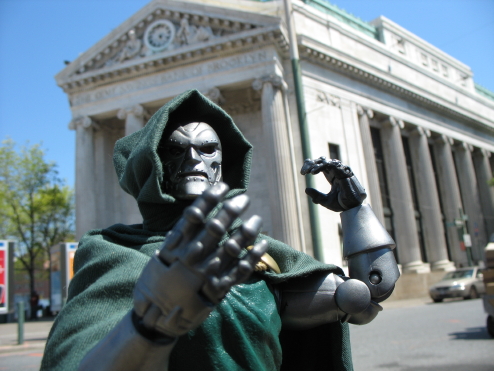 I set out this beautiful weekend with an unlimited Metrocard and my backpack filled up with cameras and equipment to film Dr. Doom taking over New York City, or at least just enjoying the gorgeous weather.
From Clinton Hill to Times Square we encountered curious and concerned tourists who feared for my life as I shot some of the scenes while lying down in the middle of Fifth Avenue traffic.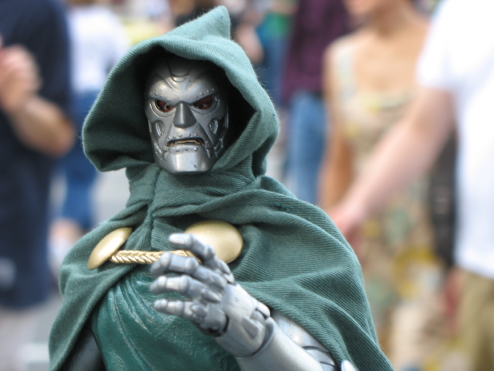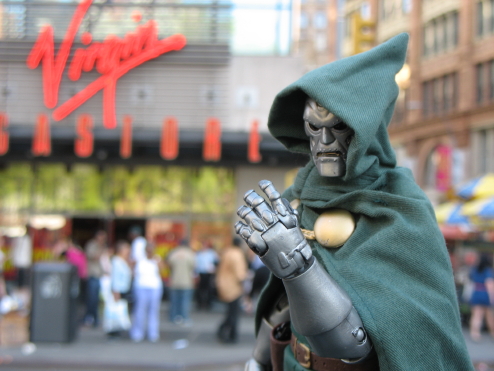 I take this shit real serious when I get inspired. One day I will have the budget to hire the people that have the talent to let you see my crazy visions.
Word to the 20 inch Zenith that my cousin Raekwon owned.
Believe it.