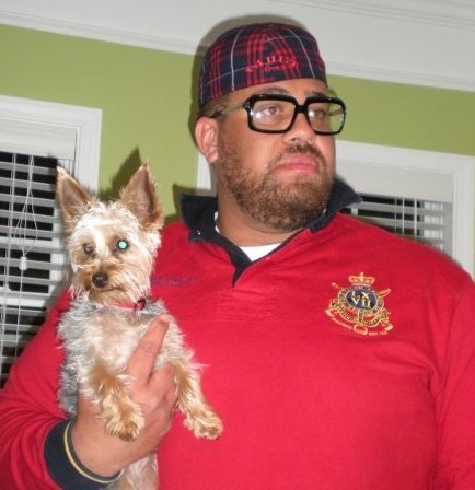 Editor's note: Everyone say "Welcome back" to 40 Deez…
Whats up to the DP DOT COM Consortium of Interconnected Networks, belovedly known as "INTERNETS x 3". Its been a while since I've dropped a blarticle (trademark pending) in the spot. It's a beautiful day in NYC and now that the rainy season has taken a break, and the temperature and the sun becoming consistently consistent, its time we move into our summer stages (no Central Park). Traditionally this transition leads us to swapping out our seasonal wears, cracking into the kicks we the Sneaker Fiend iced all thru the mess of winter, and getting your shades game correct.
However another part of the summer lifestyle (and not THEE Lifestyle) that often gets overlooked in these preparatory weeks is one's choice of beverage when you're getting right for the night (or day). Heat changes your palette and we have to adapt to that, I mean I love Guinness, but it is really not what is hitting on a 90+ degree day. So we tend to move to lighter, more refreshing drinks, served in big cups with lots of ice for the long haul on a hot day. These drinks will be your alcoholic oasis.
Last but not least – with the other climate change we need to consider… That's right people ECONOMICS… Whether on Eastern Parkway, or East Hampton, these recession proof delights will lace your pocket, your palette, and your party. With out further ado…
1. The 40 Dawg Mimosa – They often say that necessity is the mother of invention, well this is a mother of an invention. A twist on the brunch classic, this could be made as Rakim once said – "From ghetto to ghetto, backyard to yard." These ingredients can be found anywhere, and was born out of what was left in my fridge one dismal day in Winston-Salem, NC. This simple concoction is best made in a 40 bottle. Take one 40 of Olde English, drink down to label. Fill the bottle up back with Sunny Delight, and mix the ingredients by gently inverting the bottle several times (with the cap on for you slow folk). Fill plastic cup with ice. Pour a finger's width of Peach Schnapps on the bottom, fill cup with OE/Sunny D mix, drizzle a little more Peach Schnapps on top. Enjoy.
2. The Nat Turner – Consider this the payback for the Lynchburg Lemonade, plus after a pitcher of these you'll be ready for war. In a large pitcher combine equal parts – Absolut Citron (or any citrus Vodka), Bacardi Limon, Limoncello (and Italian lemon liquor), Triple Sec, and either E & J (aka "The Sponsor") or Henny (depending on your budget). Mix one part of the liquor blend to two parts of Minute Maid Lemonade (the chilled carton stuff) or any Lemonade of your choice. If you're feeling extra spunky add a spritzer edge with citrus seltzer or Sprite.
3. The Clifford – This is a new age homage to an old turn of the decade ('80's/'90's) classic, The Formula. I remember when I was a 40 Pup, and St. Ides just killed urban radio with their campaigns, and brain cells with their brew, cats took this potent swill a step further. Mixing Ides with Pina Colada Champale, begat The Formula, perfect vacation drink when all you were doing was slacking off (and became "Special Brew" later). Well 15+ years later I put a spin on it – The Clifford. Named after the big red dog of children's lit, this is a big red drink that will dog you out. Another malt based beverage, this one is again served over ice in a large cup (preferably something of the McD's, BK variety). It's a mix of Remy Red and Olde English, topped with an airplane bottle of Remy. Consistency of the drink is key on this one – you have to counteract the syrupy viscosity of the Remy Red with the Old Gold, until you have a nice fruity refreshing carbonated beverage, which you can enjoy with a straw. Trust me on this one. If you didn't know what was in it you'd love it.
4. The Dallas Penn – Yeah I had to save the namesake drink for last. I enjoy being DP's partner[ll] in obamas and he's got some great footage of them. DP and the Diesel have been working in the lab trying to figure out a new partner for The Sponsor (aka E & J) other than the generic ginger ale. Well alas one day DP introduced me to the future as we were headed to the Highline Ballroom on night for the Jada joint. This is truly a seasonal drink because one of the components is only available from Spring thru Labor Day. What is this drink you ask? McDonalds Sweet Tea and E&J Brandy. Mix in proportions of your choosing and go. Also this is the ultimate on the go beverage because the container is perfect camouflage. Get on it people. Time is ticking.
So I hope you enjoyed these early suggestions. Please do not wretch at these ingredients until you've tried them. Seriously I enjoy my better booze as much as the next man, but in these times its usually when someone is footing the bill. So when you're trying to get fine on your own dime, drop me a line, and give these some shine. Trust in Diesel, I got you.