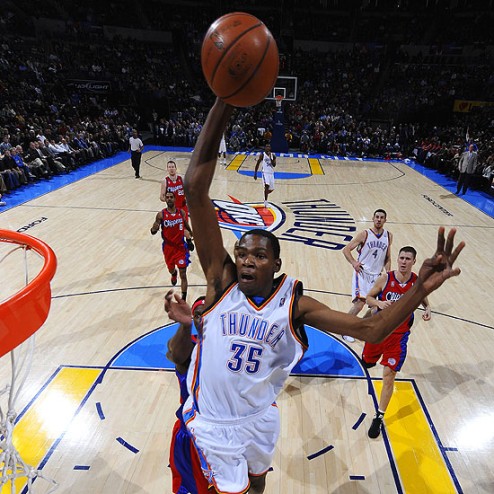 I fux with KEVIN DURANT [ll].
Get on this kid's bandwagon early. He is the future of the Association. I can't see the OKC Thunder being league champs because where the fux is OKC anyhoo, but Kevin Durant is a special player. Kevin Garnett special. And even smoother than KG. Durant has a wicked handle for a big man and ridiculous range.
Another reason I fux with Kevin Durant is because when he signed his deal with Nike directly out of college one of his requirements for his signature shoe was that it would have a midrange pricepoint. No, his shoes aren't as cheap as the Starburys but if you play the streets like I do you might could come up on these joints for $40.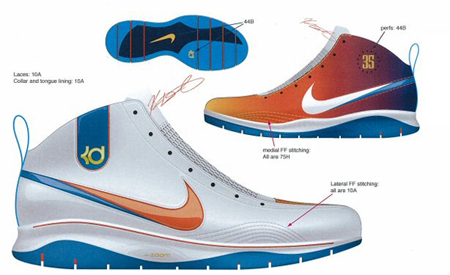 One of the Association's latest fashion trends has been the compression sleeves that various players wear on their shooting arms. I know the league has a requirement for the amount of skin that MUST be visible for players. This is why the players can't wear the pantyhose on both arms. You know Carmelo Anthony would wear pantyhose all over his body if David Stern would allow it.
The Association's overall field goal percentage is down so where is the proof that these pantyhose help you shoot? Artis Gilmore never wore pantyhose on his arms. He did however wear tightpants. Artis Gilmore has the greawtest shooting percentage of all time. Kevin Durant does NOT wear pantyhose on his arms.
You can have your Showbean Bryant, I will fux with Kevin Durant.