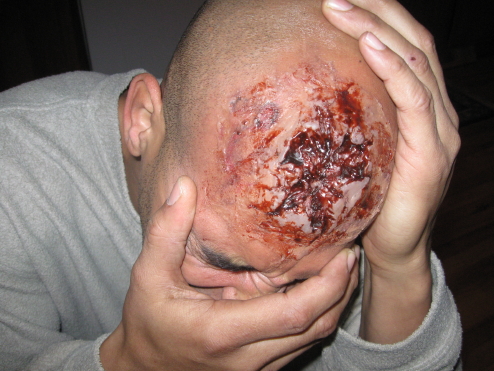 Editor's Note: We got the Youtube video right this time…
You see these kinds of injuries in college towns. Only a kid at university could figure out a way to fux himself up this bad. Sadly, or maybe not, I didn't see anyone get their shit fucked the fuck up this badly, but I promise you if I lived in D.C. I would see this shit on the regulack.
Meka from the Dopehouse, Shabooty, Frank(FWMJ) from rappersIknow, and the enlightening and enigmatic Dart Adams all hit up U Street with DP.com for a TWitter takeover. Before the night was done The Ambassador had me in Virginia at an all night Korean BBQ joint. The internets do not sleep. EVAR!