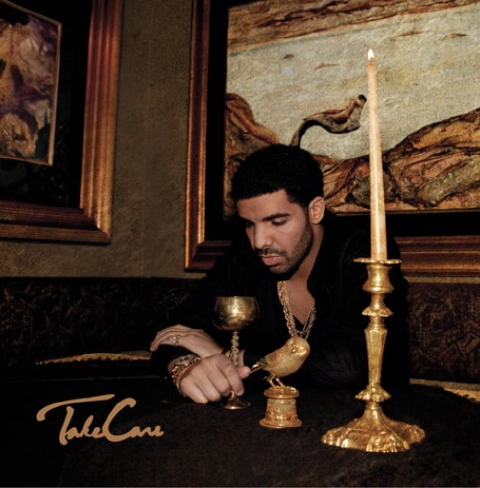 Rap music's creative juggernaut Aubrey 'Drake' Graham is putting out his second album titled 'Take Care'. Drake is the Rap Sade, the Rap Barry Manilow, the Rap Michael Bolton, the Rap Adele, the leader in dropping that punk smoove shit.
I'm not mad at this album because it is exactly what you would have expected from Drake. This is music for the ladies. And the ladies who will get fellas to put on some mothbit grandma knit sweater just to meet her parents at Thanksgiving dinner.
This is music for the newly cuffed, and those who wish they had been cuffed. This is music for the heartbreakers, but mostly for the brokenhearted. Don't cry internets, dry your eyes because you won't feel like this forever. This album won't last past Valentine's Day and by then you'll have fallen in and out of love 100 more times.
I know Drake will.

'Over My Dead Body'

'Crew Love' featuring The Weeknd

'We'll be Fine' featuring Kendrick Lamar

'Hell Ya' Fuckin' Right' featuring Lil' Wayne
You wanna read a great 'Take Care' review?
Log on to GhostFase Kisser