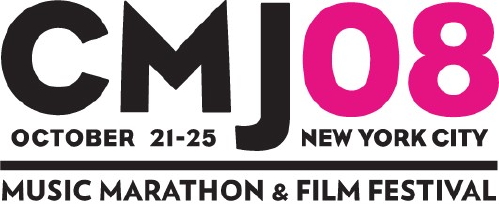 The College Media Journal Music Festival is effing reederkulon3000.
There is too much shit going on in too many different places.
Last night I skated through the West Village before going to Brooklyn and returning to Freeport.
NYC was on fire.
The DeCon Media shindig was dope. The DeCon family was in full effect and they got me right inside of the club. I was there primarily to see 88 Keys, but I was pleasantly surprised by Aceyalone's mic skills and Izza Kizza's energy.
88 Keys album 'The Death Of Adam' is a concept joint with the theme of the vagina being the universe's most all powerful force. While typing that sentence I had the Freudian slip of the word "moist". I should'a left it right? 88's song 'Nice Guys Finish Last' is that knock and there is a track with a Redman feature that I need to have in my life. DeCon?!? Make this happen for me.

88 Keys – 'Nice Guys Finish Last'
The next venue was the legendary S.O.B.s on West Houston Street. This is the last real piece of Hip-Hop NYC alive. This spot was hosting the MARK RONSON allIdo showcase and I arrived just in time for Wale and U.C.B. If you have a chance to see Wale backed by the classic Go-Go band U.C.B. please take advantage of the moment. Live band Hip-Hop is so very necessary. U.C.B.'s percussionist Slump is a fucking genius too.
I got a chance to build with Plain Pat and Kid Cudi. Too bad for me I was already drunk and high. I forgot the name of Kid Cudi's track called 'Love Stoned Freestyle'. That shit is my fucking shit for real. Plus the 'Day 'N Nite Crookers Remix' is the theme song for the iNternets Celebrities F.I.T. Club.
Kid Cudi will be one of the handful of dudes on XXL mag's December cover that you will still hear from several years from now.

Kid Cudi – 'Love Stoned Frestyle'

Kid Cudi – 'Day 'N Nite (Crookers Remix)'
I might have played myself by telling Plain Pat my plans to make a fanboy video to 'Ye Tudda's 'Love Lockdown'. I need to shoot that video ASAP now so that these dudes that aren't on the 'nets all the time see how ill I get it crackin'. My new name when I am directing videos is going to be PRIK GORDO. [ll], of course.
I finished the night watching my homey JOELL ORTIZ spit his shit in Williamsburg, Brooklyn. It's crazy to have a career come full circle. From rhyming in ciphers on Williamsburg corners to finally making it inside of the building. JOELL didn't even take a fee for appearing either. He asked the promoter to donate the fee to a program for bringing computers to kids in the area. JOELL's aim is to give kids the information that the world outside of Williamsburg is filled with unlimited possibilities. This is why fam is my favorite rapper. He is never gonna get a Maybach this way, but at the end of the day he is way more important to the kids in his community.
Stay tuned for my interview with JOELL ORTIZ. Stay tuned for more CMJ updates…