Editor's note: Hail Meg!
Brooklyn Technical High School: 1986
Boys just want to have fun…
A Gang Gives a Name to Students' Fear: Decepticons
Twenty five years ago I met a dude that helped show me all the potential that NYC held for those that weren't afraid to bite the apple. Peace to Avalon, ThunderCracker and Megatron. The Stone brothers and the French brothers. Hell's Kitchen Park was sometimes the meetup or maybe just Cuyler Gore Park off Fulton Street.
The Albee Square Mall was the Duffield Theater back in the day. If you ever heard of someone getting 'duffed out' then you just learned the origin of that phrase. I owe NYC so much and I keep giving back my soul. Peace to the fallen because those are my heroes.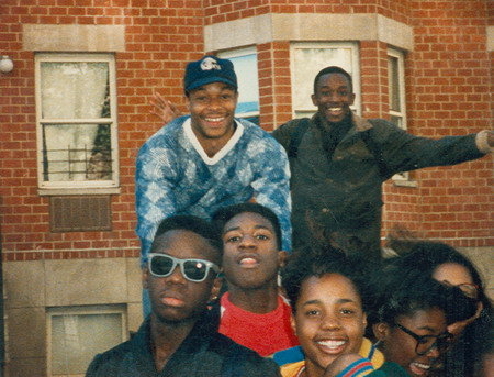 Hail Meg!