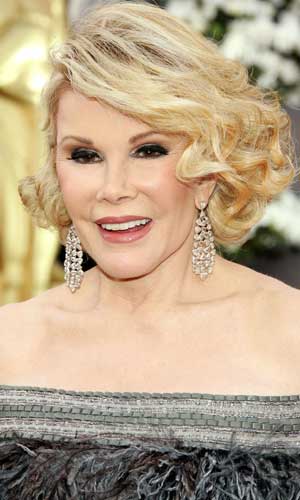 New York City has become just like that rich bitch JOAN RIVERS. From a far off distance she looks downright fuckable, but when you are inside of it you realize that everything ain't what it's made up to be. New York City might be as old as she is too.
Just like every major American metropolis NYC has seen a tremendous upswing in luxury residential development. I can understand seeing this in areas and neighborhoods that have always supported that construction, but to see it in the 'hood is somewhat shocking and offensive. I'm not offended by the new development because the 'hood is always the last on the pecking order for receiving an influx of capital projects renewal cash. What pisses me off is the use of the word 'luxury' for a property that is outfitted with the minimum required habitable amenities.
RUNNING WATER BUILDING = LUXURY
WORKING ELEVATOR BUILDING = LUXURY
NON-SLEEPING DOORMAN BUILDING = LUXURY
It's like folks in the 'hood don't know any better. What they do know is that it wasn't until children of privilege started buying up property that the sanitation department started making bi-weekly visits. And it wasn't until the children of privilege moved in that the grocery store started selling milk that hadn't expired last month. Including that nasty azz soy milk. And the 'hood knows that it wasn't until the children of privilege moved onto the block that the police finally started walking the beat.
The 'hood payed as much taxes as anyone before the center city's 'revitalization' began. The taxes that are associated with lousy city services, low grade consumer goods and half azzed supermarkets. Now the city is telling the 'hood to pack up their bags again if they can't take the weight of this new development. I am all for new development, but how about letting me develop some small businesses with affordable commercial space? How about letting me develop some skilled workers with training centers that teach long term construction skills like welding, millworking, carpentry and plumbing?
We will need people that can service all these luxury residences as opposed to more clueless, skillless, jobless, homeless people standing outside of these high rises living out of garbage bags on the sidewalks.
I'm just sayin'.