Archive for the 'Social Upheaval' Category
Saturday, December 15th, 2018
The world is finally ready to embrace this video…
2 girls + 1 cup = all good.
Posted in H.A.M., Hollyweird, No Boutros Boutros... Ghali, Social Upheaval, Talking Shit | No Comments »
Wednesday, November 11th, 2015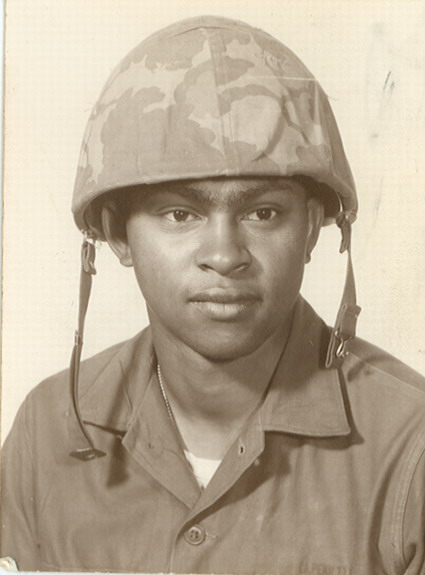 I just came home from Cypress Hill Cemetary where my dad is finally resting from his long journey.
Even though he was only on the planet for three score rotations around the sun, he had traveled to the ends of the planet and back again. He was hardbody and he had logged in a lot of mileage. I can remember him telling me how tired he was one evening as we sat on the deck in the back of his house. He was tired of the heavy lifting and the emotional baggage was dragging him down. In all of my life I had never heard my father sound so vulnerable. He was clairvoyant also because the following morning his heart failed him as he was leaving for work.
If there are any U.S. servicemen overseas that can read my blog in their downtime I salute you men and women for your sacrifices. The ideal of America that you put your lives down for should represent you better than it has. Part of the problem is that we citizens don't demand courage or compassion from our elected leaders. Instead we have rewarded complicit duplicitous cowardice. We are to blame for the senseless deaths of U.S. lives abroad as much as the greedy war mongering power brokers. As long as our lives are relatively easy and filled with leisure we will never demand justice for all of the people of this planet..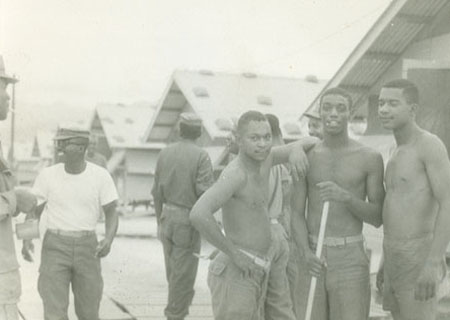 After my father's passing I discovered some of his old paperwork and keepsakes from his time in the U.S. Marines Corps. One of the most startling items was my dad's draft induction letter. There was an NYC subway token taped to the top of the letter. The scotch tape was that industrial type from the 1960's that could rip the hair off your arm. The imprint of the token was embedded in the tape's glue, which was long dried solid.
It startled me that the Armed Forces was so dead serious about draftees making this induction physical so much so that they were mailing you the carfare if you didn't have the means. My dad was always bitter about being drafted since he was in college at the time and there were plenty of people standing on the street corners or hiding behind their parents' wealth that could have used the discipline that the Army provided.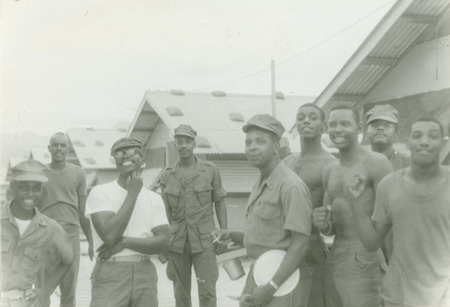 My dad actually did two tours of duty in Vietnam. When he returned home after his first tour in 1968 he found out that America was deadlier on a Black man than Vietnam was. MARTIN LUTHER KING Jr. had been assassinated earlier that year and the subsequent civil unrest that followed removed much of the opportunity that he had seen as being progressive for Blacks in America. He returned to Vietnam where the color of your skin meant little or nothing to all of the grunts that were over there just trying to survive another day.
An interesting sidenote is that one of the men in these pics with my dad would be one of our neighbors in Queens where I was raised. He and my dad never shared more than a word with one another. I have no idea what those two men experienced and my father never volunteered any stories to me about his time spent in the Marines. My dad did take me to see 'Apocalypse Now' during the opening weekend in 1979 and he told me that it was an actual account of what Vietnam was like.
Suffice to say, I never completed my Selective Service registration. I sit here relieved of my duty because so many brave men and women have volunteered their freedom. Veterans and active servicemen deserve our unfailing support even if their captains and commanders are men with only the conviction for money and ill gained trappings. Without their sacrifice this blog would never have been possible.
Thanks dad.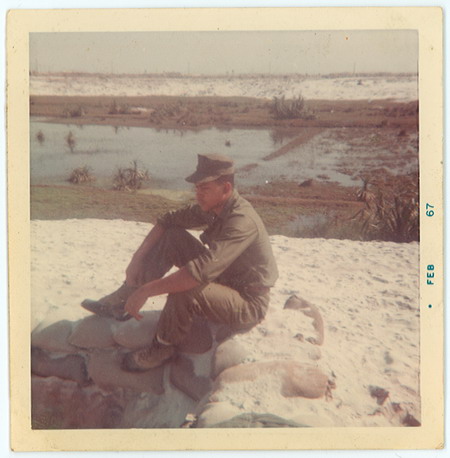 Posted in 5 Elements, 5000, His Story, Ninjas, No Boutros Boutros... Ghali, Social Upheaval, T.O.N.Y., The Re-Up, When I Reminisce... | 14 Comments »
Wednesday, August 27th, 2014

Fisty Scent – Baby By Me' featuring Ne-Yo
This is one of my favorite songs right now. The beat is perfect for the nightclubs and whenever the song comes on the women rush to the dancefloor. Ne-Yo on the chorus is of course the murderous element. Despite the fact that this song is a surefire hit I had to dig a little deeper than most would to see how real Fisty Scent kept it on a lyrical level.
Rap is in its core essence lyrical braggadocio. The artist establishes their dominance by exclaiming feats that are unique to only them. In this song Fisty Scent not only decrees his sexual prowess but the idea that if he is allowed to impregnate the listener they will become a millionaire. From the outset I'm sure those rhymes are super attractive to the female fans of Fisty Scent, especially in this shrinking U.S. economy, but what are the real-life ramifications of winning this lyrical lottery?
Hands down, Fisty Scent is one of the shrewdest artists in the music business. He has created an empire for himself while still wearing his du-rag into business meetings. Even Ghey-Z had to 'change clothes' to increase his wealth. Fisty Scent has leveraged his thug persona to cross over to marketing that has no connection to street life. Vitamin Water? That was a coup that no other rapper or Hip-Hop impresario had considered. Everyone else was chasing liquor branding oppurtunites and silly clothing line endeavors.
So don't think that Fisty Scent is going to issue this million dollars in lump sum format. I can imagine that Fisty will issue the money in 18 annual payments of $55,556, or to better amortize his investment $4,629.63 in monthly installments until the million is finally excised. That doesn't exactly amount to anything fabulous for the mother of the Fisty Scent seed now does it? Especially after the taxes for these monies have been calculated and paid. That isn't even considering all the costs associated with child rearing.
Healthcare costs for both mother and child have been skyrocketing when compared to the Consumer Price Index measure. Healthcare will be the single greatest expenditure (aside from education) when you consider bringing up a thug's baby. Surgery from bullet and stab wounds can be very costly. Also note that the contract becomes voided if the child dies prior to their 18th birthday (R.I.P. Derrion Albert).
After education and healthcare requirements we still have to consider childcare because the mother of this kid is still going to need to put in hours at the stripclub in order to supplement her income if she wants to clothe and feed the seed.
So by having a baby with Fisty Scent what you are really agreeing to is a legal and moral debt obligation. Fisty Scent's arrangement barely covers half the costs associated with raising his child. At this rate you might could do better for yourself having a child with me.
At least my union benefits cover dental costs.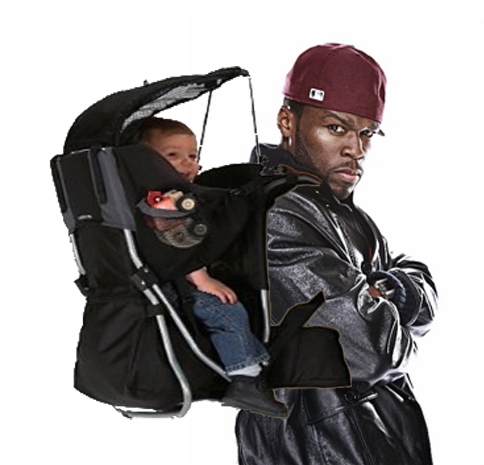 Posted in Billy Sunday @ XXL, Black Bullshit, Ghetto Celebs, Harpers Weekly Review, iNternets Celebrities, No Boutros Boutros... Ghali, Social Upheaval, Straight Laced, Wig Owners | 14 Comments »
Monday, June 2nd, 2014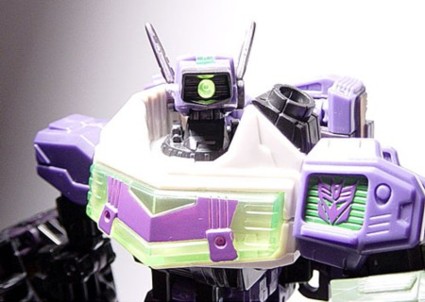 Editor's note: I pulled this drop out for blogs like Nah'Right and Mr.Kamoji. When the book comes out these dudes will be buying the hardbody hardcover.
The internets is truly a web that connects the entire world. I have made re-connections with friends from as far back as twenty years ago. None of them have touched my heart as deep as my brother ScatterBlast. I haven't seen Scatt since 1992. It was friendly and warm, but it was only in passing. ScatterBlast and I were moving in two different directions, figuratively and literally. It went something like this…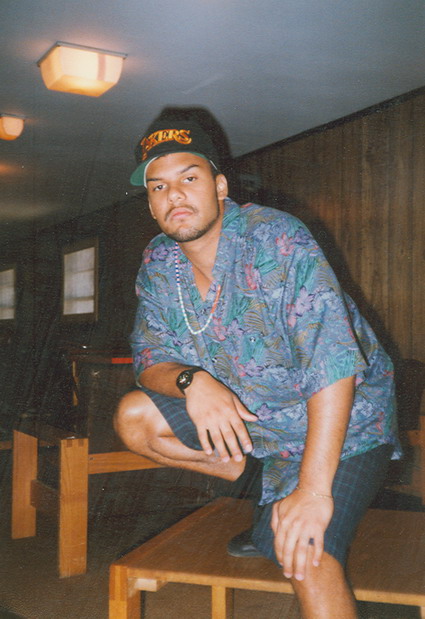 I had just locked up at the architect's office. The old Jew and his family trusted me enough to give me a set of keys and the security code to the office. I was finally staying out of trouble and going to college ever since ThunderCracker had died. The old Jew wasn't more than just generous, but he was also a rebbe in the classic sense. He was a teacher in word and deed. The more college classes that I passed the more money the old Jew would add to my paycheck. Fuck what ever you heard about Jews. I learned that I was a Jew as well from the old Jew. More than anything else I learned to value education and the selflessness of teachers. More on this later this summer.
I was riding my track bike up Third Avenue that night and I heard my name shouted in a familiar gravely voice. I looked over on the sidewalk and there with a broom in his hand was my brother ScatterBlast. Scatt and I hadn't spoken in about eight months ever since he came back home from prison upstate. ScatterBlast was working at a chain drugstore and cleaning the sidewalk in front of the store as I was riding by. Scatt looked solid gold like he was in the gym and running five miles a day. That was my dude right there.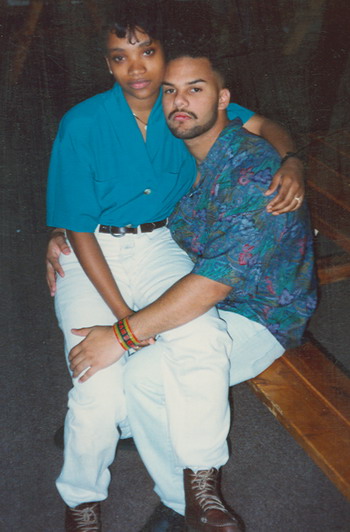 Scatt was from the original Cybertron squad. Graphic Communications H.S. b/k/a 'Printing' is where we used to form up in the afternoon and decide what our mission for the day would be. It might be MACY's, Bloomies or a shearling store in the Village. It could be another high school to settle an old score or start a new scorecard. Scatt was a bonafide rider. If he was part of your mission crew then you had a knockout artist running with you. Scatt was vicious and built like a pit bull. You weren't going to be left standing after you came into acquaintance with the business end of a ScatterBlast fist. He reminded me of the raw fury of MIKE TYSON. I guess it was like that for most people born and bred in the toughest sections of Brooklyn.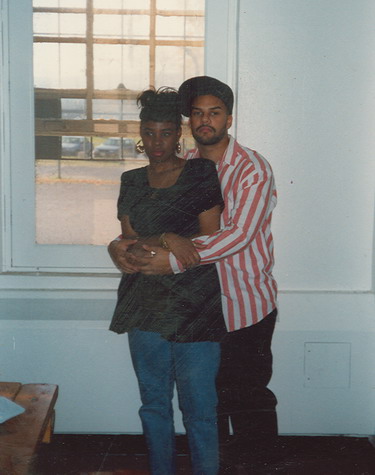 ScatterBlast lived in the Eleanor Roosevelt public housing complex in the heart of the do or die. These buildings were erected in the early sixties with Federal housing authority money. They looked nice from the outside, but the inside construction was where the contractors did the Halliburton flim-flam with government money. Interior partitions were thin and uninsulated so that even a regular discussion in an adjacent apartment became common knowledge to the neighbors. Plumbing fixtures routinely were in disrepair and vermin and rodents became tenants almost as soon as the building was occupied.
Like many center city kids in the 1980's Scatt was raised by his grandmother, along with three older male cousins and one younger girl cousin. His grandmother's tiny apartment acted as a transient hotel and way station for all of the family that were traveling in and out of different situations in their lives. In a crazy and unfortunate way, ScatterBlast was able focus himself better when he was incarcerated upstate. The trees and the grass changed the air around him. Now he could actually breathe.
This is why Scatt was so ruthless on the streets. He almost had to stay moving just to breathe, just to get some fresh air in his lungs. When he went home he would feel trapped again. As he experienced his older cousins' difficulties with prison and drug abuse, Scatt would bring that frustration and sense of helplessness out to the streets with him.
We were on a mission coming from Art & Design High School when we got into a 'what' on the Lexington Ave downtown express. Bodies were being scattered, from schoolkids to commuters to whomever was unlucky enough to be in our way. As the express train rumbled into the Union Square station I tried to alert everyone that we would be encountering the police since Union Square had a precinct substation in its bowels. When the train doors opened mayhem ensued as police entered and passengers fled. I transformed into stealth mode, looking out for ThunderCracker and SoundWave, making sure they both had exited safely as they were my first priority. The police however had captured Villain and Scatt. As the train was held in the station I watched the police place the cuffs on Scatt and then drag him off the platform. We made eye contact and ScatterBlast never batted an eyelid. He was stoic and undefeated. That was the last time I saw ScatterBlast, until this fateful evening as I was riding up Third Avenue.
Scatt was still the same excitable dude who spoke with determination and the volume turned up to 10. He was telling me how New York City was no longer the place for him. He was going to leave the city for somewhere, anywhere else. The one thing I will say about Scatter is that he was the type of cat that could relocate himself because he had that courage inside of him and that belief that he could make it on his own. We exchanged phone numbers, but our lives never intersected again. Not until I received an e-mail several weeks ago…
"Yo Dallas,

If this is you holla back at me! This is Scatta-Blast from the Stuy……Went to Printing in the 80s before getting locked down…..One of my boys sent me the link from FEDS mag about the CONS and I saw your name as the link! Cy told me about the article……….

Hit me up……………

Hail MEG!"
I'm telling y'all that GOD is good because behind Scatt's government name were three letters. P.H.D. In fifteen short years this man has reached the potential inside of him that we all had. I'm not even gonna front and act like I didn't have a piece of dust in my eye when I called my brother up. Fifteen years is a long time, too long, not to speak to someone that you love and respect as a brother. Scatt told me the story of going to Baltimore with nothing to lose and graduating from Morgan State and then Maryland University and then continuing at U of M for a doctorate in criminology. All the while, he never lost focus of why he left New York City and he never stopped believing in himself. Now ScatterBlast is a guidance counselor for at-risk kids in and out of the prison system. He is married and raising his own family while he tries to save some of the kids from the beast that is the prison industrial complex and the demons within themselves.
ScatterBlast IS the transformation.
Hail Meg!
Posted in D-Cepz, Ghetto Celebs, Social Upheaval, Straight Laced, T.O.N.Y., When I Reminisce..., Wig Owners | 52 Comments »
Wednesday, May 21st, 2014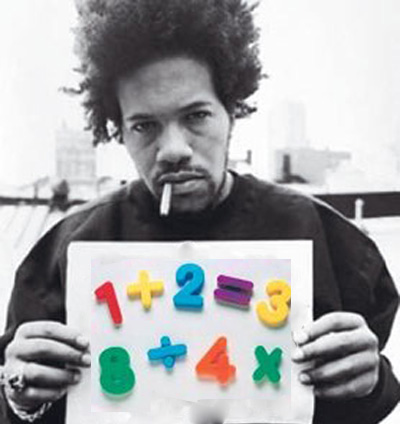 Editor's note: Happy New Chea Internets. Have you ever paid your prA'Li tuition even once? Why? You don't respect the learning we give here at dP.com?
Did any of you folks hear the great news last week? New York City kids have seen increases in the scores from their math proficiency exams. In some cases these increases are in the double digits. Meanwhile, some of the most dramatic gains have been made by "historically underacheiving schools in impoverished neighborhoods". If the New York Times printed this then it must be the truth. The sad part for me is that nowhere in the NYTimes article was DP Dot Com singled out for introducing their evolutionary 'Ghetto Celeb Mathematics' formula to the children of the center city.
What should I expect anyhoo? When we first dropped 'G.C.M.' only a handful of readers gave it any props. Well, guess what? "Ghetto Celeb Mathematics' works. It's just like phonics, but it's more fun and you can be functionally illiterate and still learn math. By using celebrities in place of abstract and boring numerals kids are able to make the connection for real life values. Some kids don't already know that 1 + 1 = 2, but every child understands that PARIS HILTON (x) an eight ball of cocaine = 45 days in jail.
Try some 'G.C.M.' problems for yourself and tell me if this isn't the best thing invented since the air-conditioned car seat.



The personnel relationship skills of IDI AMIN when multiplied by ARNOLD SCHWARZENEGGER's human growth hormones equals Busta Rhymes



The reproductive tendencies of a rabbit plus the common sense of a pugnus dressed in a tuxedo yields KEVIN FEDERLINE



The violently unpredictable mindset of a Tasmanian devil when subtracting the class and classic beauty of PAM GRIER results in the violently unpredictable mindset of rapper Foxy Brown


When you multiply the shrill soundscape of a robot pimp with Chicago Bear TANK JOHNSON's mugshot hairstyle models portfolio picture your product becomes singer(ahem) T-Pain



RuPaul's addiction to painkilling pills divided by TRINA's addiction to pulling down her pants and kissing men on the lips named Baby or Daddy leaves you with a remainder named Lil' Wang
Posted in Black Bullshit, Crappers, Ghetto Celebs, Social Upheaval, T.O.N.Y. | 12 Comments »