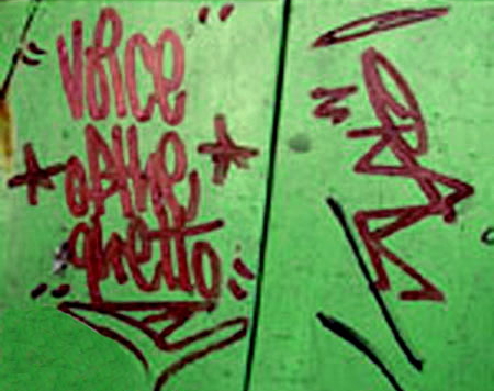 Editor's note: DP.com correspondent T-Bag drops some knowledge…
From my daily surfing on the interconnected networks I am saddened to have learned that graffiti legend Wayne Roberts A.K.A Stay High 149 is sick and in the hospital. The details are unclear of Stay High's current condition so if anyone knows how the hip-hop community can help this man with bills, etc., please speak up.
Stay High 149 was born in Emporia, Virgina on October 20, 1950. He began writing in 1971 and is one of the quintessential writers that helped pioneer the movement. In 1972 is when he developed his iconic "Smoker" character to accompany his tag. This character was adopted from the television show "The Saint". Stay High would be the first writer to use an icon.
Stay High's earliest writing partner was DEADLEG 167 and he eventually wrote with other legends in their own right including, HONDO 1, P-Haze 168, Fresco 1, Turk 62, and LSD OM. In 1971 The EX-Vandals was formed by DINO NOD. EX-VANDALS stood for experienced vandals. In 1973 Wicked Gary became the leader of the crew and put Stay High 149 on.
Stay High was also a member of UGA or UNITED GRAFFITI ARTISTS which was founded by Hugo Martinez. UGA consisted of an all-star line up of the most talented writers of the time and included heads like PHASE 2, SNAKE I, BAMA, STITCH,
FLINT 707, MICO, COCO 144, and LEE163. Eventually Stay High 149 would get pinched by the cops as he was recognized for an Interview he had done for New York Magazine. This run in with the law forced Stay High to change his name and he eventually started writing "Voice of the Ghetto".
By 1975 Stay High 149 would father his first child Dwayne. Life began to take it's toll and drugs eventually engulfed Stay High 149 taking him away from graffiti and the art world from 1975 to 2000. Few people knew of his whereabouts and rumors circulated like black books at 149th Street Grand Concourse. While Stay High sobered up at a drug rehab center he realized his potential and the legacy that he had attained from the damage he had done to the NYC subways.
Stay High disappeared for 25 years only to reemerge onto the art scene in 2000 fresh as ever. If you are interested in Stay High's life I highly recommend copping his book titled Stay High 149 by Sky Farrel and Chris "FREEDOM" Pape, this book has amazing photos of early graff and discusses Stay High's life in an entertaining fashion. Again if anyone knows how we as a culture can help this man please leave a comment. Salute this man and all that he has contributed to the game Our thoughts and prayers are with you my brother.