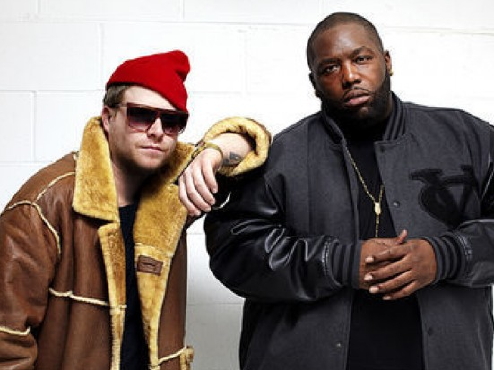 I just saw El-P and Killer Mike in what was prA'Li the best Hip-Hop show I have seen since I hosted the OnSmash showcase at the HighLine Ballroom back in 2010.
You remember that right?
The energy at the El-P show was palpable even tho' it wasn't as manic. At least not from where MattRaz and I were posted up. We couldn't enterprise our way back into the VIP area so we chilled in the center of the performance space and just let the light and sound deafen our senses.
There's somewhat of a disconnect in rap circles which says that Hip-Hop dance music can't be lyrical. And conversely, dense rhyme songs aren't danceable. El-P's Cancer 4 Cure is the exception that I believe should be the norm.
Killer Mike's 'R.A.P. Music' and El-P's 'Cancer 4 Cure' aren't albums I suggest you listen to from headphones. If you have to listen from your laptop I won't judge you but both albums require that you be hip as well as do the hop. This means that you need to smarten up and see El-P and friends live and direct.
Here's the handful of North American dates left…
Thursday 23 August 2012 – Grand Central – Miami
Friday 24 August 2012 – Beachem Theatre – Orlando
GO FULL RETARD!