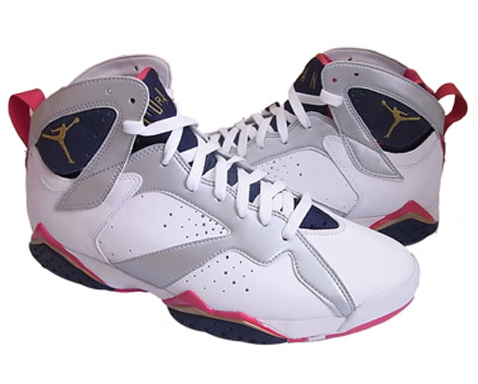 Wasn't it just two(2) weeks ago that Jordan Brand dropped the 'Olympic' VI's? Well pictured above are the Barcelona 7s from USA Basketball's 1992 Dream Team run. Only Jordan wore Air Jordan back then and Jordan wore out Croatia's Toni Kukoc who would later become his teammate in Chicago.
Folks are lined up as usual but this time I will visit another store which I haven't given the time of day recently – Modell's. They will host a midnight release at their Times Square store so I'll be right back on the Deuce after just leaving the screening of the Dark Knight Rises(meh).
While heads are hyping for the 7s I'ma try and see if I can track down one more pair of the Jordan 2012 'Year Of The Dragon'. The shoe was criminally slept on this year. If I can't find another pair of 2012 YOTD's I'll prA'Li thirst out the Barcelonas, or maybe not. Stay tuned sneaker fiends.