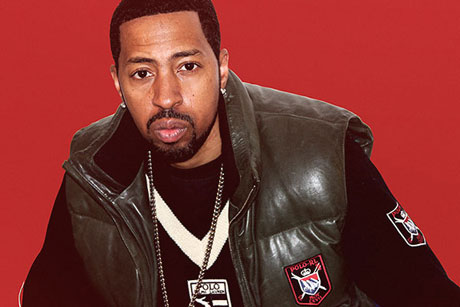 Rap music has always been enthralled with the tales of the unapologetic mobster. The gangster who is unbowed and UN-compromised by his environment and or circumstances. Roc Marciano is that persona.
Marciano reminds me of Raekwon's character from the original Cuban Linx album. The rhymes are all raw, but where Raekwon is esoteric in his wordplay Roc Marciano is lucid and brilliantly shining.
Roc Marciano also produces haunting soundscapes filled with violins and violence reminiscent of the dystopia crafted by Mobb Deep. Queensbridge, Hempstead, NYC. Only rap nerds like Robbie might could connect those seemingly disparate dots.

'Death Parade'

'Not Told' featuring Knowledge Pirate and Ka
This song features Brownsville Ka using his deep, mysterious flow. I'm waiting to hear the Metal Clergy project with Roc and Ka. I'm still pressing them to make a track called 'Full Metal Clergy'. They not fuxing with me tho'.

'Tek 2 A Mac'
This is MY JAM! I'm gonna give this track some fanboy treatment in few. I feel like I don't really need any more music for the rest of 2012, but next week the homey Meyhem Lauren has another project dropping thru Mishka. Real Hip-Hop. It don't stop.