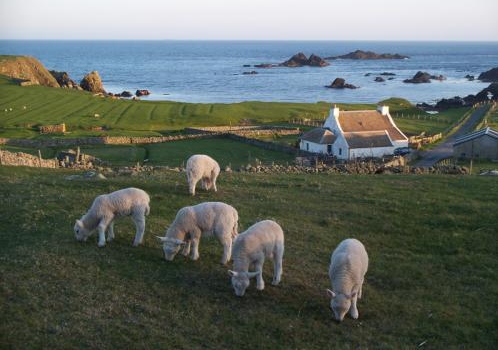 My sweater game has always been on a trillion thanks to my grandmother's annual holiday gifts of colorful wool sweaters. My grandma's maiden name was O'Loughlin from her Scottish dad who must have given her his Fair Isle swag.
I've got some sweaters in my archive so wooly and chunky I can wear them as coats. The sweaters featured in this drop aren't that brawlick, but they have the Fair Isle knit pattern which is a MUST for your winter repertoire.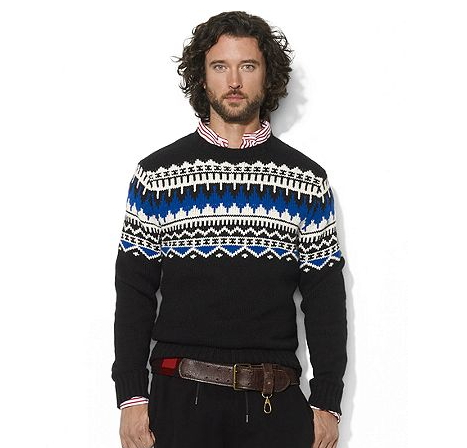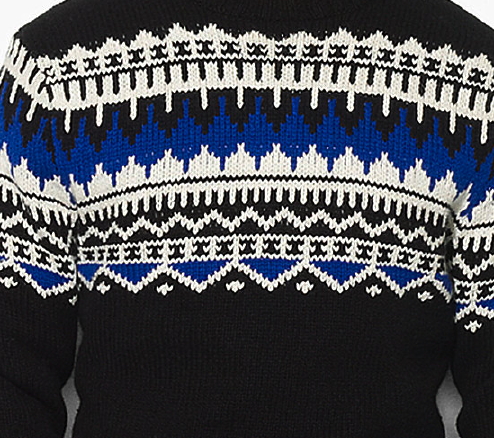 This pattern is hardbody. It's like icicles hanging down from your rooftop with a taste of native American iconography. I just wish R.L. had added some details to the wristbands so that when the knit peek-a-boos from your jacket sleeves you give off #swag.
The knit pictured below is one of those everlasting holiday patterns with the colors and snowflakes embedded throughout. The toggle neck closures give you grown man points even if you don't have any children and you live in your mother's basement like I do.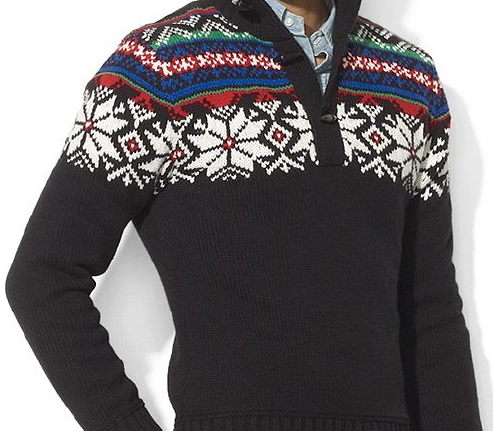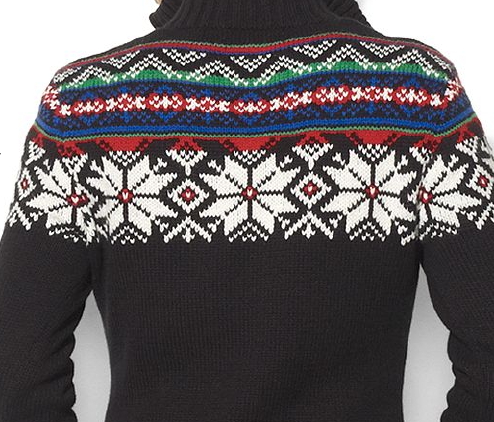 Enjoy your holidays and show off your Lifestyle as much as possible. Let your family and friends know you DO this.