My apartment is an extremely expensive storage unit. All my hopes and dreams fill these brightly painted walls. I'm going to have to sell most of this shit tho'. And then put my apartment on the market too.
So I'm busy putting my sneaker boxes in cardboard boxes. I'm so OCD about my shit I deserve a television show. There's my deadstock New Balance stash.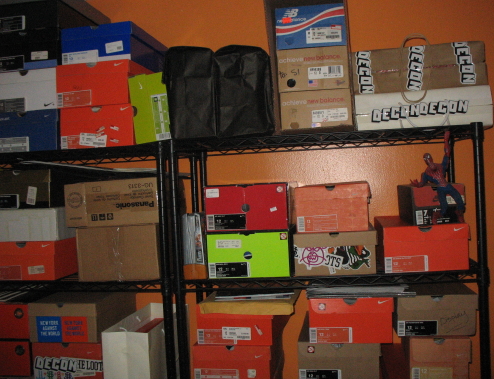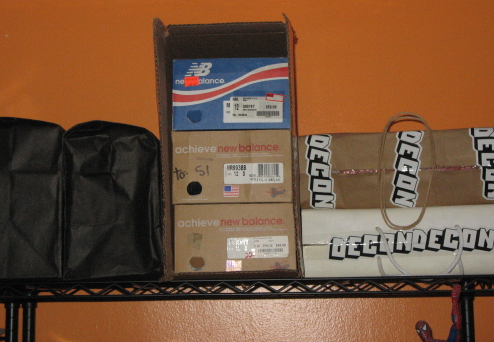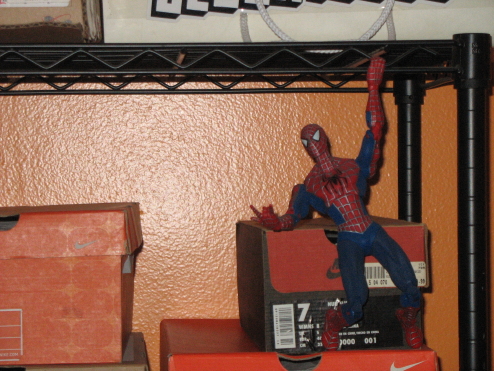 Protected by Spider-Man.
Here's a bag of kicks from Moe's Sneaker Spot on Steinway Street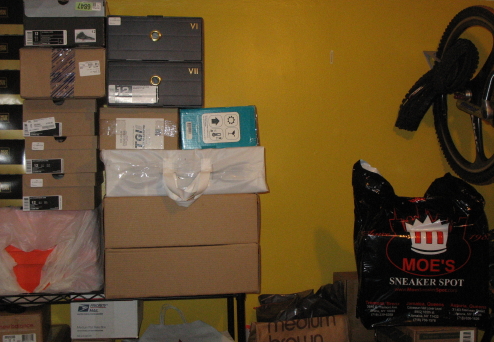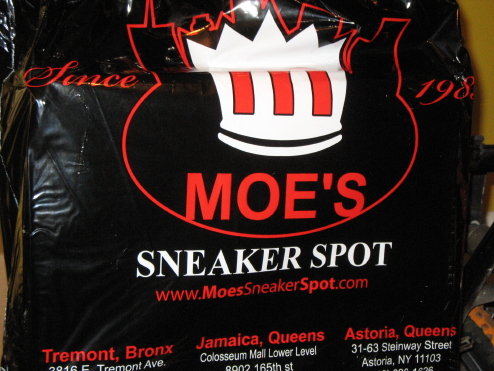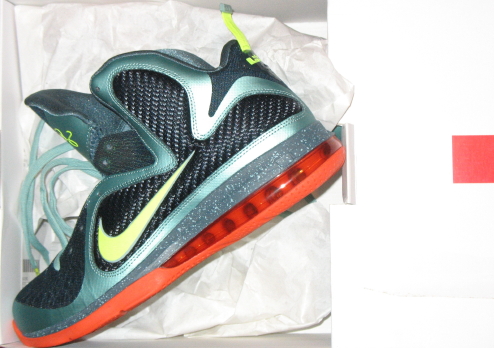 When I go to Atlanta I have to remind myself to rock these joints. I bought these LeBron 9s to wear when I visit with my mom on her birthday. Remind me to take these to Atlanta.
This video is called the 'Reboxxing'. I put an outfit inside of the retro VII tray of the Golden Moments Pack. This is the type of shit I do when I'm in my archives. I got issues. LOL