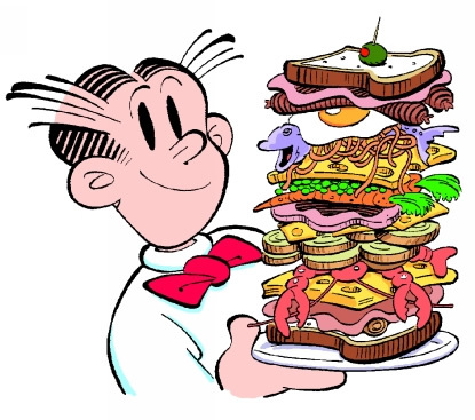 Rocking this Meyhem Lauren classic ode to sandwiches whilst I assemble my post-Combat Jack Show vittles.
The night was crazy as we sipped and chatted with Bun B before he ships off to Europe to rally in the Gumball 3000.
Then we chilled onstage with Just Blaze as he brought out multiple heavyweights for his Red Bull Music Academy soundclash.
Then we dipped into DumBo for a secret loft party featuring Riff Raff thrown by KarmaLoop. The next wave was back in Manhattan, but since Combat Jack is a Brooklyn dude once you cross the bridge for the night you don't go back into the city.
I was cool with that since I'm old now anyhoo.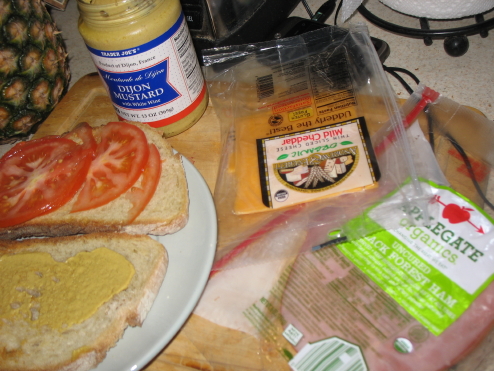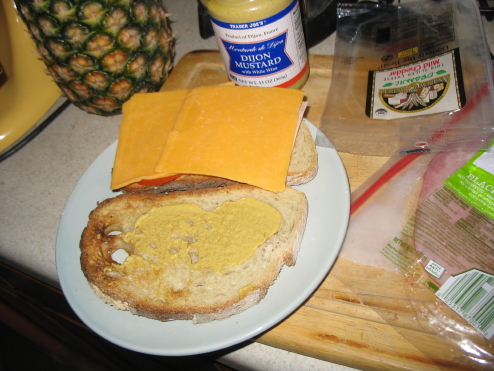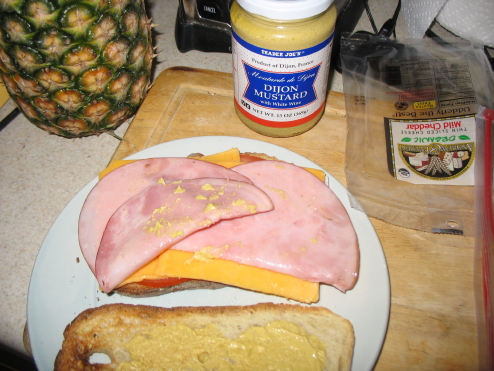 I raided the 'frige for the last two slices of cheddar and roasted ham.
But first I dropped some tomatoes and this fiery dijon mustard on two pieces of toasted peasant bread.
Peace to Matt Raz for leaving me with that clip of ooooweee I had for dessert.