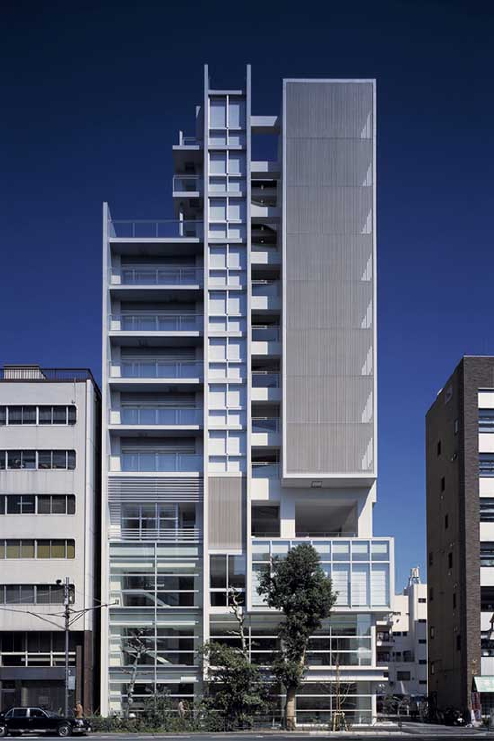 Clean lines from top to bottom is how I have always interpreted Japanese architecture. No space is wasted in usage or consideration. Neat and well ordered is some shit to live your life by.
I started this 'Fit by copping the Tokyo knit in TJ Maxx. $60 wasn't bad, but it wasn't my usual greatness of > $40.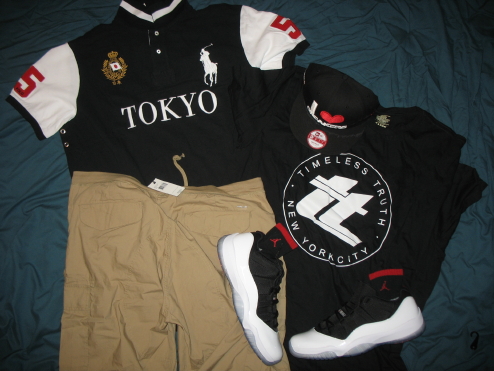 The RLX shorts were $40. Still not me at my best, but definitely back on my grind.
Premium Pete blessed me with the I *heart* Sneakers snapback and Timeless Truth str8 laced me with their timeless TT logo tee printed on a Polo RL crewneck.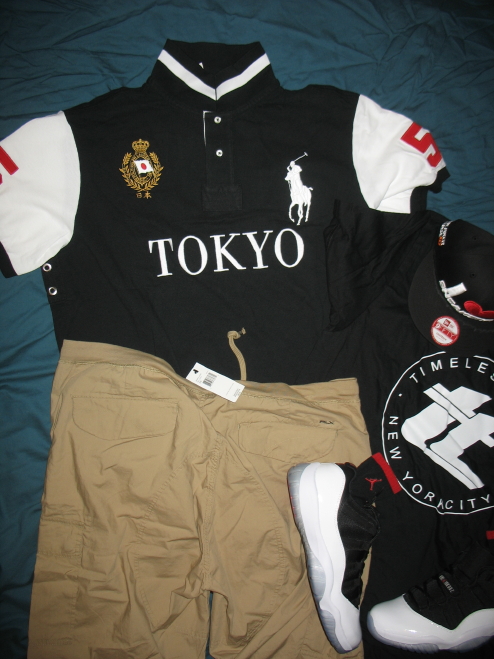 The Internets gifted me with the Air Jordan retro XIs.
Thank you interconnected networks.