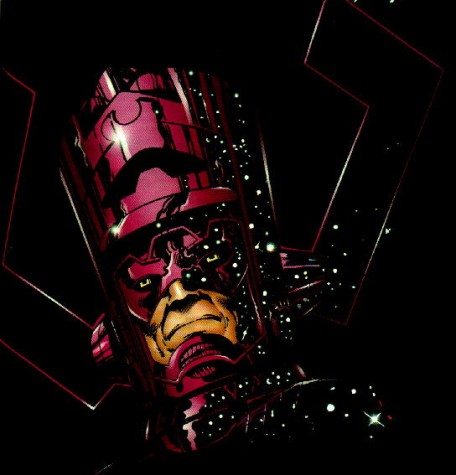 Chad from Obsessive Sneaker Disorder nicknamed himself Sneaker Galactus. It's pretty apropos for someone who has his kicks collecting skills and the 2,000 pairs to prove it. Chad invited me to the archives after we left the SoleXchange event and got back to Brooklyn.
Chad is a classic sneaker collector. He doesn't focus on simply one brand or one style. His collection runs the gamut of everything under the sun. While I saw a bunch of shoes I loved I fell in love with a few of his LeBron 4 signature shoes. Its an evolved spaceboot complete with Nike Air for when you run out of oxygen.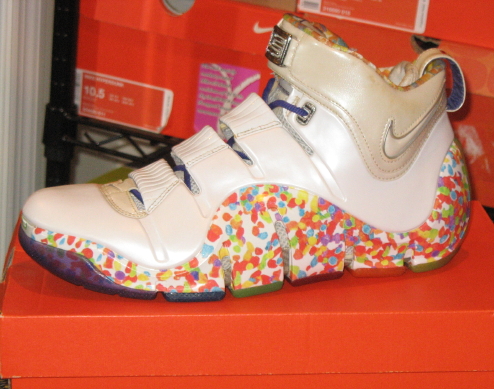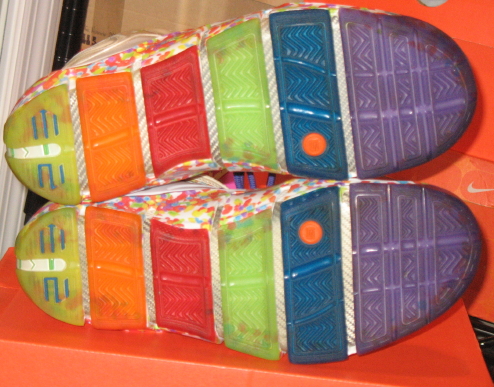 The LeBron 4 'Fruity Pebbles' are cracktavius. I feel like the inspiration for these came from a shoe I designed using the same nickname while at the Nike Lab on Elizabeth Street back in 2005.
New York, New York, big city of dreams…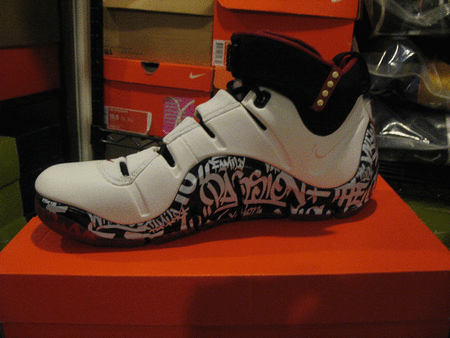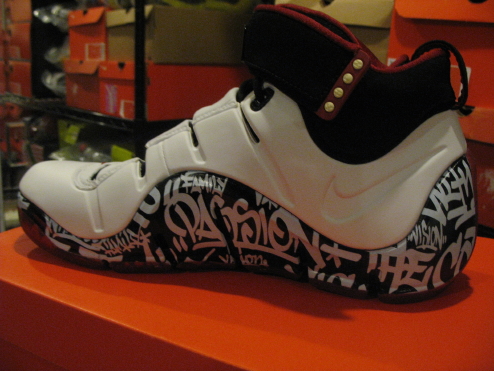 The LeBron 4 'New York City' was str8 up FIYAHVERKXXX!!!
This case contains the ultimate heat rock. LeBron 4s worn in the NBA All-Star game. You ain't ready, but you gon' learn today…