Look at us cheesing with Killer Mike after the Run The Jewels show.
My dad once told me that you never salute an 'empty head'. What he meant was that unless a cap was worn you were not to salute an officer.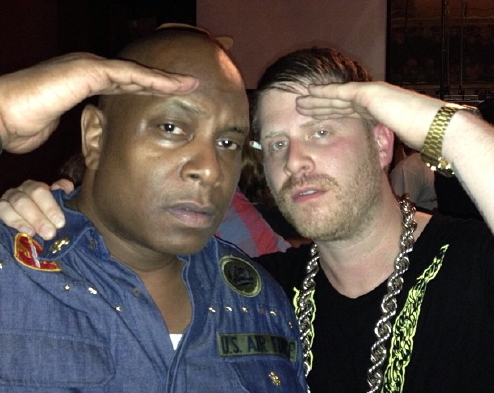 Look at Combat Jack and El-P giving all types of effed up salutes. LOL.
The Run The Jewels show was JUST like this video for 36″ Chain