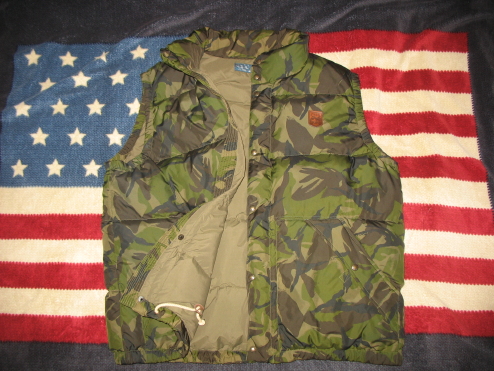 Happy orthodox Easter Internets! All praises due to Unkut dot com for bringing this website back from the dead again.
Pictured above is a vest I copped in Macy's on a super sale Saturday for $52 after all my coupon shenanigans. Even tho' this isn't one of the Peak models with the detachable hood the shell on this piece is 200x better. Pictures rarely tell you the full story. You have to put a piece of clothing in your hand and on your back to truly understand how well it's been made.
With that being said I will try to show you some acquisitions that I'm really proud of because they are well made and detailed down. I'm all about my RL pants pickups right about now. These cargos I turned inside out were from the #Str8fLOurishments of PoloG8…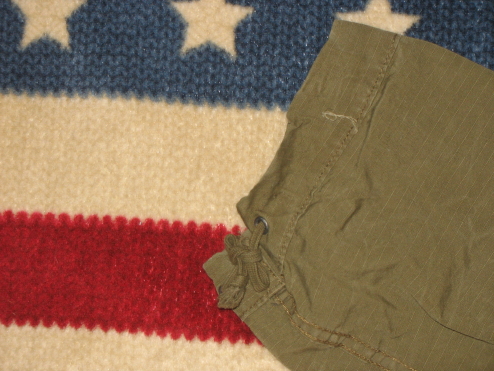 The best detail on these pants is the cinch at the ankle which is inside the hem. The pants are a slim-fit (I should have bought in w44 or w46) for that tapered look which is back in flavor right now. Do you see all the buttons for braces? These are so thigh they don't need any braces. LOL
These next pants are some joints I was scoping with a laserbeam and I still almost lost them. They are the black version of the Defender pant but with more fiyahverkx added on.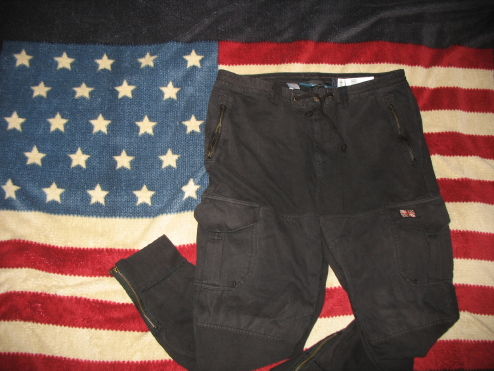 Drawstring waist, cargo side pockets and fancy zip pockets.
Jogger pants style jersey knit ribbing at the ankles.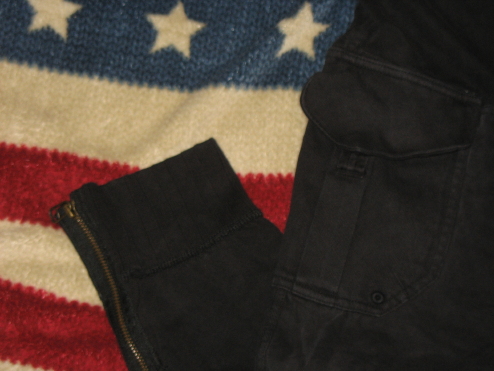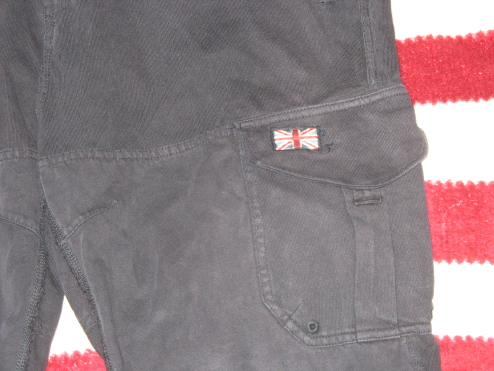 I just got wind there is a cotton cargo pant similar to this with no Union Jack flag on the side. Let me know if you see them any wear. All my spots appear to be flush out of these and those.