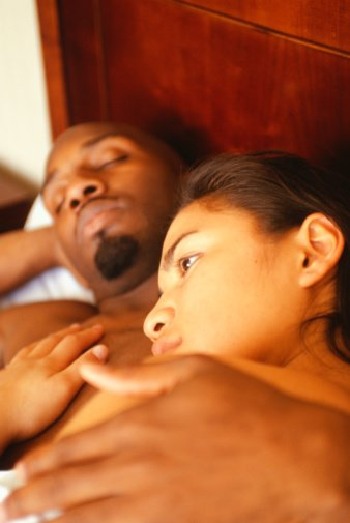 CHOCOLATE SNOWFLAKE and I were going through a little turbulence the last few weeks because shit gets like that sometimes. My sneaker collection annoys her so I don't speak on it with her, but then when I talk about it with other people (y'all) it becomes a problem and now I'm not communicating.
WTF?!? is Not Communicating? I fucking spend as much time as possible writing. When I'm not writing I'm talking and that includes everywhere. I talk in my sleep, I talk in the shower and I have conversations when I'm shitting (which annoys me because I enjoy the 'me' time shitting is supposed to provide). I've given up trying to understand women. As long as I have some money to spend on her I suppose she will be satisfied because when it comes to communicating I'm all talked out. Here's the type of shit that you have to get into if you want to keep your smart girlfriend…
C.S. invited me to this funky sushi spot just east of Gramercy Park called East. The attraction is this conveyor belt that winds through the restaurant with color coded plates of sushi and shellfish. The spot is actually inexpensive, but C.S. and I managed to create a hefty bill from the special shit we ordered. Fresh oysters, and tasty eel pieces as well as several glasses of plum wine. We left there full and twisted and went to this dive in lower Manhattan's TriBeCa to attend the Hip-Hop karaoke party.
I thought that Hip-Hop karaoke would be more enjoyable, but it wasn't. The highlight of the night for me was the surprise appearance of O.C. during the B.I.G. tribute. After O.C. left the stage C.S. and I left the club.
On Saturday night my folks met C.S.'s parents for the first time. We've dated for 2.5 years and I've already met her folks and she's already met mine, but this was the first family summit. C.S.'s peeps are the classic, traditional, Huxtable type, grade A material family. My side is more wild for the night, do what you like stylee. We all convened at a restaurant on City Island called Sammy's. This is where the fancy negroes go to eat shellfish. Fuck a Red Lobster. Back in the days City Island was where all the two-bit, five and dime hustlers went to trick off paper. Seafood restaurants line the the island's single main street like a gauntlet. Despite the proliferation of casual dining experiences in the city, City Island retains it's caché because if you don't have a whip you can't easily get there. I balled out by picking up the check for table.
These two nights were made possible by the timely paperwork issued to BILLY SUNDAY from the evil empire of Hip-Hop known as XXL magazine. If not for that digit, C.S. and I would have been eating that new double Filet-O-Fish from McDonald's.
I gotta stay on my grizzly to see where I can score some more cheddar to fatten my bank account.
Don't ever think that size doesn't matter to women.