My favorite comic book artist JOHN BYRNE had a really brief stint on the Avengers title. It was less than ten issues and it wasn't too memorable. There was actually one good storyline which told some of the origin of Quicksilver and the Scarlet Witch. Otherwise the Avengers title was pretty yawwwwwwn.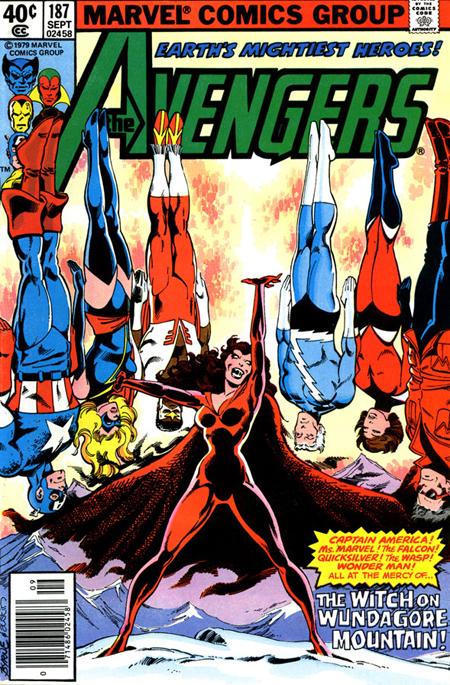 Let me take that back though, because some of the events that occurred in the Avengers title from this period would have ramifications years later. Does anyone remember the name of the government operative that tells the Avengers that they have to cut down their roster and get registered into a government database? They also made a political point to bring the affirmative action arguement into comics by mandating that the Falcon replace Hawkeye.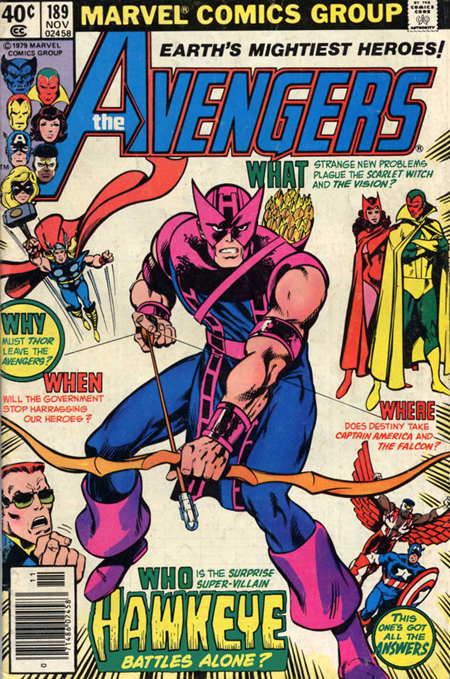 I only effed with the Avengers book because JOHN BYRNE was on the pencils. Right after the Avengers he went on to create a title from a group of characters that he birthed in some earlier X-Men books. Alpha Flight were like the Canadian Avengers. Their leaders name was Guardian and he wore an Iron Man type intelligent suit that he developed while a part of the Canadian military.
Alpha Flight had your assortment of mutants and genetically re-engineered superheroes as well as a few people with a bunch of tricks in their bags. It was a good series early on and JOHN BYRNE's pencils are always sharp and fun to look at especially when he is into the project.
When JOHN BYRNE decided to kill the Guardian character is when I started to lose some interest in the book. The storyline had an evil group of Canadian superheroes called Omega Flight going after Alpha Flight with Guardian being destroyed by one of the people that he didn't let into the premiere group. Before you call that shit corny you need to copp this issue of Alpha Flight and read it through. JOHN BYRNE is a comic book master in the serialized format. As a storywriter he is best at creating individual issues. Alpha Flight #12 is that crack and before you make fun of me and my comic books you should read this story and then tell me what's really good.