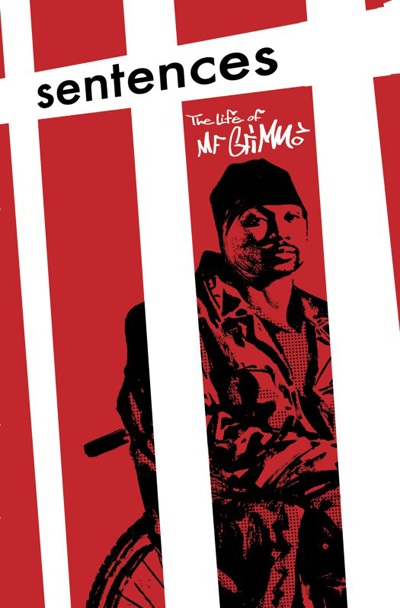 You already know that I fucks with comic books all day every day. My collection will never be as sick as it once was, but I still love seeing new books and series get put into play. The next graphic novel that I am eagerly awaiting is titled 'Sentences'. It's the autobiography of rapper MF GRIMM. D.C. Comics affiliate imprint Vertigo will present the book in classic graphic novel format. The advance panels that have been on the web look sick to def.
Seeing this story put in motion makes me want to holler at my peeps SCRITCH and SCRATCH, and my dude from Killadelphia, JDOTNICOLAS. I got so many true life street stories that could use their talents to flesh out into a graphic novel series. Whet we need is a corporate sponsor here at DP Dot Com f'real. So I can start paying these cats to produce that fire.
I'm happy that MF GRIMM is still doing his thing too. He is a good dude. I met him at a CMJ showcase that he organized a couple of years ago and he kept shit 100 with me. He told me that he was about to launch a website and a triple CD called 'American Hunger'. This dude GRIMM is as prolific as MF DOOM and he might have more aliases. I will fucks with this dude's project just on the strength that he is doing his shit like I want to do mine.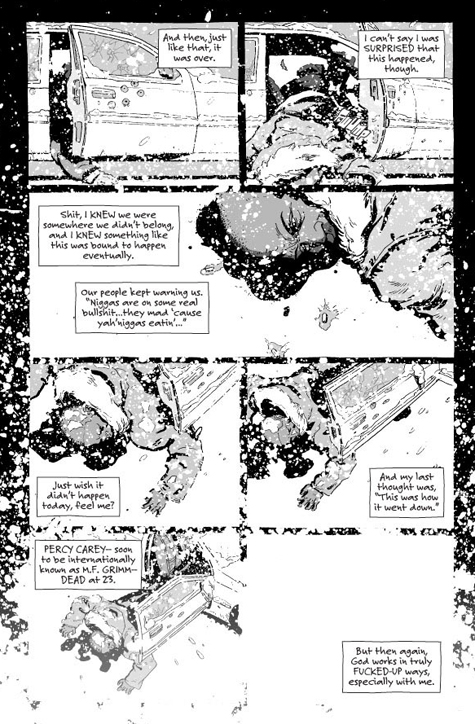 Shouts to Mr.KAMOJI for the link.