What would an Independence Day holiday weekend be like without some military propaganda to rally the people around? I just went 'plexing with CHOCOLATE SNOWFLAKE last night and we saw the latest 'Die Hard' installment as well as the 'Transformers' movie. The feeling I got after leaving the theatre is that even in a time of war our military has plenty of time and resources to film two and a half hour commercials.
The 'Transformers' wasn't just a commercial for joining the Air Force either, but an advertising tour de force featuring Coca-Cola (who else?), Nokia telecom products and heralding the possible resurrection of General Motors. Further proof that the AutoBots were actually idiots is that they transform into Chevys, Dodges and Pontiacs. Ferrari, Maserati? Not so much. These weren't just robots here to save humankind, they were here to protect the American way of life. And trust me, there is nothing more patriotic than buying shit.
The new 'Die Hard' movie was also themed at defending our way of life and the product placement was a little more subtle, but you still received your fill of Nokia PDA closeups as well as high speed car chases in GM vehicles. Fuck the fact that gas prices are out of this world, go out and copp yourself the 08 Yukon XL. It's an FBI/Homeland Security favorite. Despite all the commercialism contained in both of these movies they are still worth a watch. BRUCE WILLIS has pretty much run the schtick of hard-boiled NYC detective John McClane into the ground, but he still has the timing left to deliver an expletive laced punchline that all of us moviegoers love. Think of ARNOLD SCHWARZENEGGER with a way better accent.
'Transformers' was actually a kiddie movie when it all washed out. There were a few lines interspersed throughout the film that harkened back to the O.G. cartoon series, but in the end it lacked the bang as a new story. An interesting sub-subplot is that Optimus Prime and Megatron were brothers. In my opinion, that would have been a way iller storyline to have them dudes on some Cain & Abel type shit, traveling through the galaxy kicking each other's asses for no money down. As a sidenote, I think they enlisted DARIUS McCRARY to perform as the negro AutoBot called Jazz. It was the great SCATMAN CROTHERS who voiced this character back in day. Disappoinments aside, I'll still copp the DVD when it drops and therefore complete my part in the patriotic process.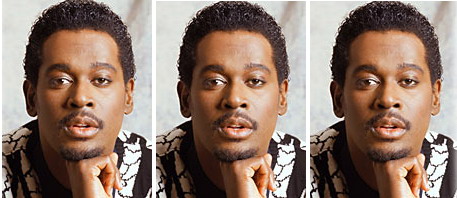 'Live Free Or Die Hard'
I give this movie three (3) Lutherburgers with extra cheese, replacing the beef with jive turkey John McClane.


'Transformers'
I would rate this movie two and a half (2.5) retahd kids because you know that they'll love all the explosions and shit.