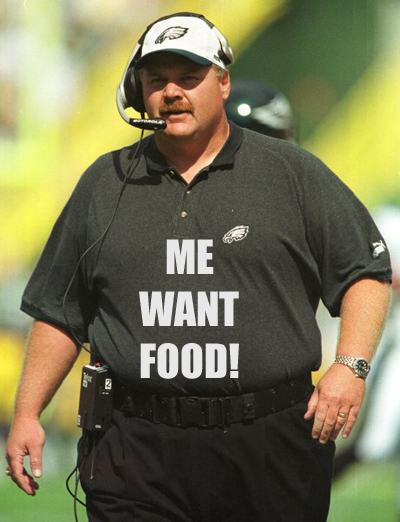 There's one thing that all coaches and managers of professional sports teams share in common. The fact that they will be earning less than the players they have to direct. Understandably so as well, I don't go to MSG to watch ISAIAH THOMAS. Even if ISAIAH was wearing a Knicks jersey I wouldn't go to the Garden to see his old ass get pwned by dudes like CHRIS PAUL or TONY PARKER. It's all about the players on the court and the amount of effort they exude towards winning that I pay for.
So why is it that people pay good money to bring their children to sporting events in order to boo the coach? ISAIAH THOMAS needs to upgrade his rabbi. All the fans of the television show 'Grey's Anatomy' have been selling their 'Fire Isaiah' placards in front of MSG. What's ISAIAH's offense in these people's minds? It's more like a lack of offense from the team he coaches, and more importantly, a lack of defense. I still don't see the Knicks quitting on their coach which is the biggest reason you fire someone from that position. And when the Knicks brass has canned ISAIAH who do we hire? JOEY from Straight Bangin'?!? Hell nahh! The internets needs him to help us sort out our 1990's greatest rap album angst.
Now you don't see folks in Philadelphia shelling out money for their kids to heckle the Eagles head coach. Lord knows how much the folks in Philly love to get irate too. You've seen the crime stats right? This is the same Philadelphia that booed the draft selection of DONOVAN McNABB. It turns out that McNABB has been the best quarterback in an Eagles uniform since SONNY JURGENSEN, or was it NORM VAN BROCKLIN. Nevermind who it was, since motherfuckers were wearing leather helmets back then anyhoo.
I suppose some people think that the Eagles head coach ANDY REID deserves a pass this season since two of his sons are in the clink. That's crazy talk. Whatever his sons did to get put in jail I'm sure they deserved it. Rich white kids don't go to jail unless they are extremely out of pocket. Hell, the KENNEDY's are known to kill a bitch or two and they have never smelled the inside of a jail cell, so whatever ANDY REID's ill seeds were convicted for you can rest assured that they have done at least ten times worse that amount.
Eagle's fans are quick to spit their venom at their quarterback or TERRELL OWENS when their season hits the skids, but they never come after REID who has a record now of failing to capture the big game. You can't have it both ways. It's either the players' responsibility to "get 'er done", or it's the fault of the entire kit and caboodle when the shit goes sour. If ANDY REID isn't fired for losing the control and motivation of his football team, he should be fired for enabling his kids to be social shitbags.
Tons of states have been adopting laws that punish derelict parents for the transgressions committed by their children. If there was ever a parent that needed to get a real life timeout I think ANDY REID should be the posterchild. No more videotape reviews after game day. No more heartfelt team meetings proclaiming DONOVBAN McNABB as the starting QB. Nothing but a 'Ho Sit Down' for you ANDY REID. Your fucking rich family is singlehandedly raising crime statistics in Philadelphia. They are taking the dishonest work away from the marginalized, disenfranchised residents of Philly.
TANK TANKERRSEN says…
"Andy Reid should kill himself. Like now.

Bring back Buddy Ryan."
---