If you are a true to life rap music comic book sneaker fiend like me you must be losing your effing mind right now. All my vices are converging to give me one of the most trippy summers evar. Every other week a new superhero movie is flying through the theatres and I damn near have a pair of kicks to celebrate them all.
And to help me out with the fresh joints I don't have yet in steps adidas. The three stripers are doing a collabo with Dark Horse comics just in time for the Universal Pictures release of 'Hellboy II'.
Hellboy kicks?!? Hellz yeah!
This was a bold move by adidas. What I have to say about adidas is that they don't go in too often on joints that I MUST have. I fucks with them from time to time when they really drop some hot shit. The MUHAMMAD ALI pack was sicker than the flu. This Hellboy collabo is even better. They use MIKE MIGNOLA art on the Stan Smith high tops and the colorway scheme on the Forum's is crisp and sharp.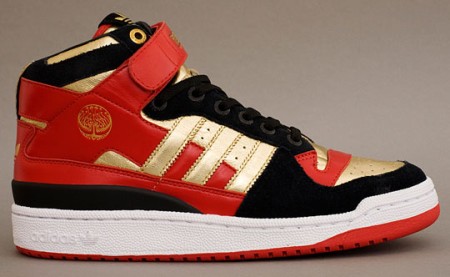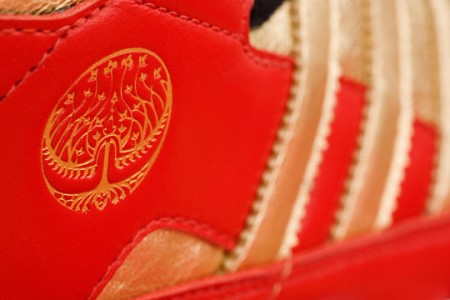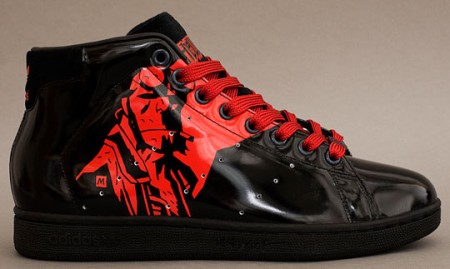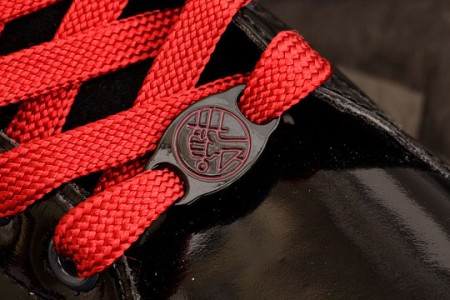 With all the nice appointments and details included in this sneaker pack adidas got this one off in a big way, and I don't even fucks with them like that.
Now I have to re-arrange my budget some kind of way to work one of these pairs into my archives.
If someone releases a pack of sneakers for the upcoming animated Star Wars feature my fat ass will be eating Ramen noodles for the rest of the summer.