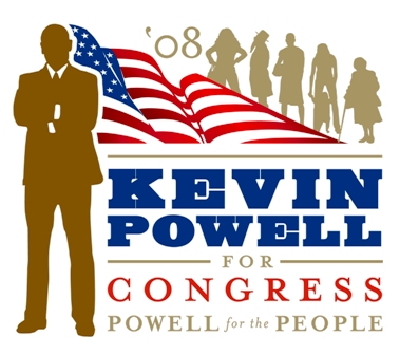 I don't dare say shit sideways about Brother KEVIN POWELL, lest I have an army of women in the entertainment industry blackball me for life and block all my forthcoming projects.
I'm not even going to push back on KEVIN POWELL's candidacy for U.S. Congress. He is correct when he says that EDOLPHUS TOWNS should vacate his Congressional seat because of the lack of improvement of the lives of his longtime Brooklyn constituents, but doesn't CHARLES RANGEL also need to retire from his post since the area in Manhattan that he presides over still has all the ills of poverty for the longtime residents living there?
KEVIN POWELL just doesn't go deep enough. He can quote rap lyrics when he delivers his speeches and for some people that represents an authenticity and street credibility. To me that just says that he has listened to a few rap songs.
*shrugs shoulders*
If being able to rap was a qualifier for the African American politician of the future I have a candidate in mind that would serve New York better than KEVIN POWELL…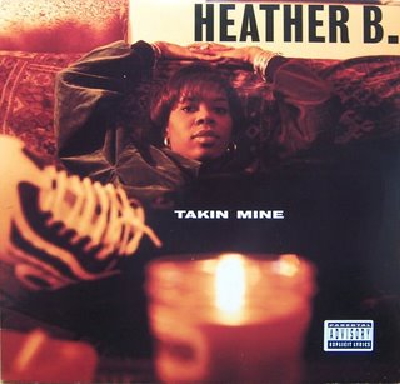 HEATHER B.
And why not?
HEATHER B. has the same 'Real World' pedigree as KEVIN POWELL. Sheeeeeit, they were both in the same season.
As for rap music, HEATHER B. was also affiliated with Boogie Down Productions. She released music that was about community building and anti-gun violence. Plus, she is a woman.
I would trust a Black woman politician way before I trust a Black man. I will even go so far as to say that if OPRAH were to become a politician then I would start watching her show. As it stands, OPRAH makes far too much money to get her hands dirty as a public servant, but if OPRAH's husband GAYLE KING was to go into politics I would support her too.
KEVIN POWELL is part of the new politicos who know well enough to NOT get married. I have been to POWELL fundraisers and coat drives and parties and all I have to say is that he brings out more grey-green eyed lightskint ladies than a little bit. Lightskinded women that be so fine that you almost want to put them up there with a white woman. Almost. I'm just so tired of male politicians who fall from grace chasing the kooty cat. KEVIN POWELL's constituency is way too fine for him to avoid getting caught up in a scandal.
I haven't been to any HEATHER B. parties and frankly I don't care to go to any since they might be populated with carpet munchers who wear lipstick. Honestly, I could care less who HEATHER B. schtups on her free time. Women that are about their political business don't let sex get in the way. HEATHER B. may not go platinum but at least she keeps her pickle in her pants. That gets my vote.