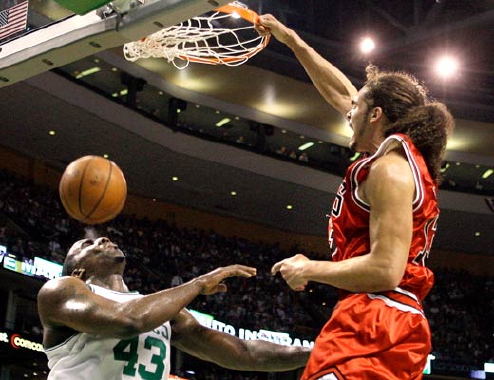 Are you excited by the young players in Chicago acting like the 2009 Cardiac Kids? I know I am. BEN GORDON is a beast. The Celtics are still going to win the series, but the retarded scoring in this series harkens back to the days when the team led by FAT LEVER and ALEX ENGLISH squared off against the squad hosted by MARK AGUIRE and ROY TARPLEY.
And speaking of Denver versus Dallas? As a kid growing up I was called every American city that began with a 'D'. I don't want to pick the Nuggets over my namesake, but I feel like CHAUNCEY BILLUPS has the edge over JASON KIDD.
Atlanta needs to just hurry up and cool off the Heat so that Cleveland can come in and eat their food.
Orlando vs. Boston in Round 2. Who the fuck cares about this shit other than Nerditry?
R.I.P. San Antonio dynasty